Here's a Super Bowl recipe round up that are Whole30 and/or Paleo friendly! These recipes are perfect for everyone because they accommodate all diets. Bonus: they can all be made ahead of time so you can enjoy the game too!
Super Bowl 2018 is right around the corner, and I'm super excited for many reasons: 1. the New England Patriots are back and they are coming for that sixth title, 2. I'll be hanging out with some New England transplants in LA to watch the game, 3. my ten year old self will be swooning over her husband Justin Timberlake, 4. hopefully the commercials are funny this year, and 5. ALL OF THE FOOD!
If you're hosting a Super Bowl party, here are some of my recipes that will be a hit with friends and family! Bonus points? No one will know the difference on whether or not it's Whole30/Paleo or not! Win-win all around.
Sesame Ginger Chicken Wings – the perfect recipe to change up the wings you're serving. So many people have made them, and I've gotten awesome reviews! It's super easy to double, triple or even quadruple the recipe.
Lemongrass and Ginger Chicken Wings – another way to mix up your wings! These pack a lot of bold flavors.
Paleo Buffalo Chicken Tenders – you can easily swap out chicken tenders to chicken wings, but either way, you need to have buffalo something during the big game!
Loaded Sweet Potatoes – or french fries! This recipe is great because you can make a bunch of toppings and have people create their own plate. This can accommodate any kind of diet because the toppings are endless.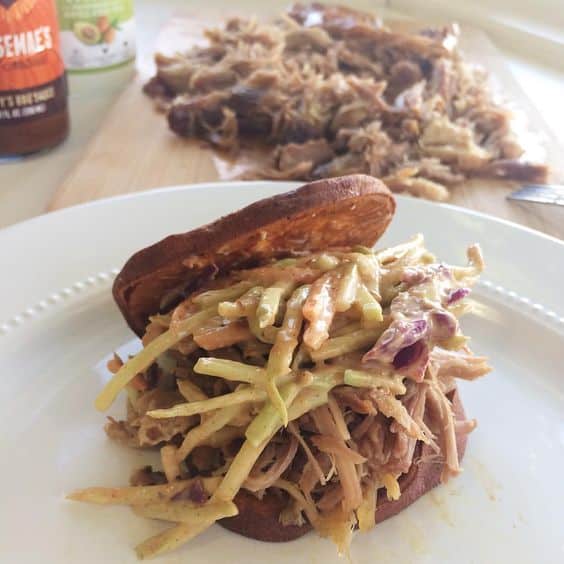 Sweet and Spicy Pulled Pork Sandwiches – another one where you can prep the ingredients ahead of time and have people build their own sandwiches. You can use sweet potatoes as the buns or regular hamburger buns.

Chicken Teriyaki Meatballs – meatballs are easy, and again, can be made ahead of time. You can also turn these into patties to make sliders for your guest!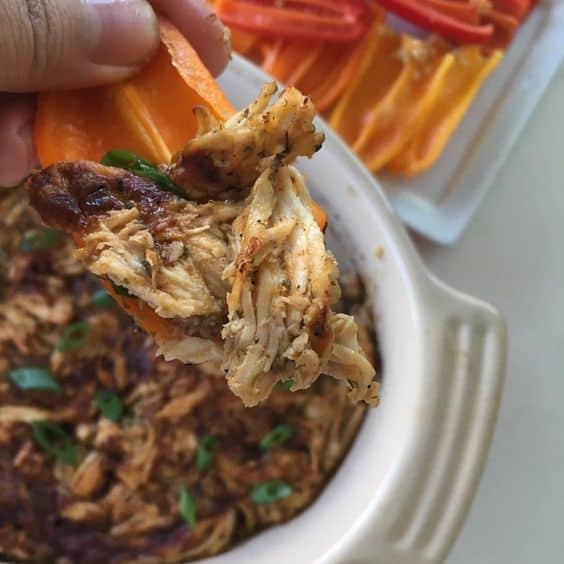 BBQ Ranch Chicken Dip – you obviously need a dip during the game! This is a great hearty dip that I like to serve with sweet baby bell peppers, but you can use anything to scoop up the dip. You can also swap out the BBQ sauce with buffalo hot sauce and turn it into a buffalo ranch chicken dip!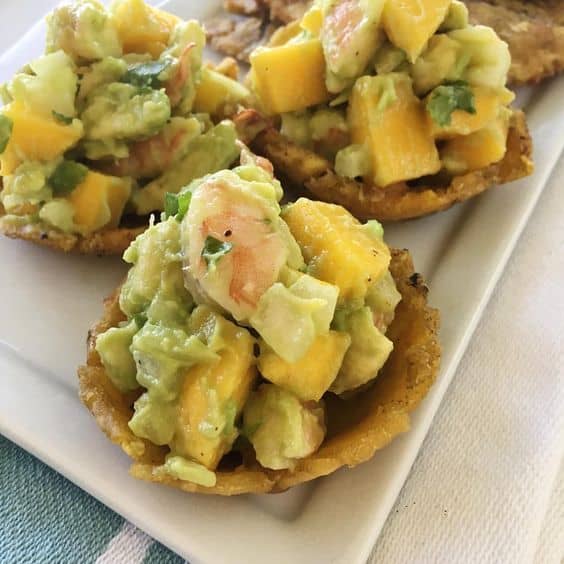 Mango Shrimp Avocado Salsa – mangoes may not be in season where you live, but frozen ones work as well. Obviously, these are paired perfectly with tostones.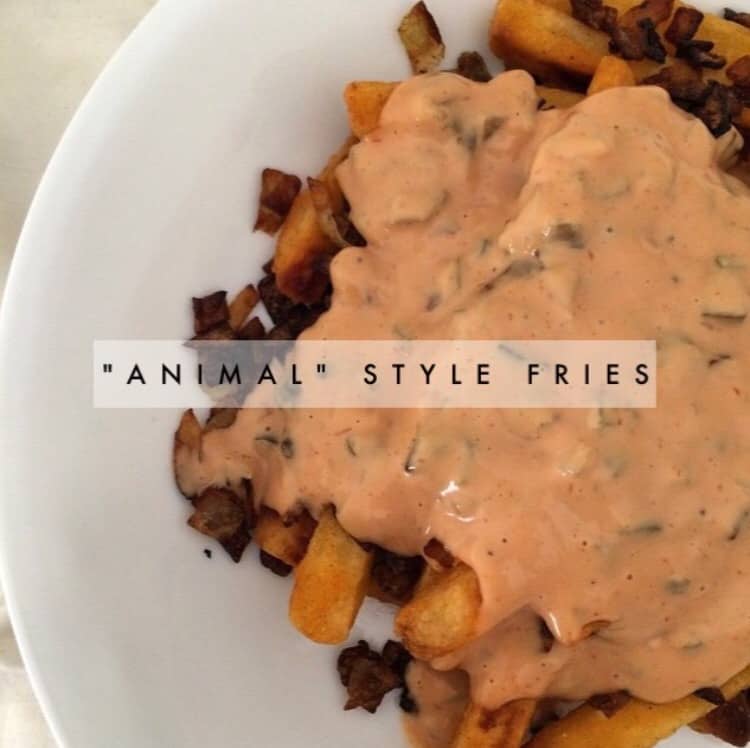 Paleo (Copycat) Animal Style Fries – if you haven't made these yet, you're missing out. If anything, make my animal style sauce to top on your burgers or as another dip. It goes perfectly with basically everything!
Paleo Nacho Cheese – I'm really proud of this recipe because it's pretty close to the really deal. Okay, not really, but it's damn delicious! If you make nachos, use this in place of cheese. I doubt anyone will no the difference. Also, perfect to just dip tortilla chips or tostones in it.
There you have it! Ten awesome recipes that will make your Super Bowl party killer! They're all pretty easy to make, and can be made ahead of time so you can enjoy the game as well. Happy Super Bowl Sunday! GOOOOO PATRIOTS!