Chicken teriyaki meatballs are always in my freezer, and always accompany my cauliflower fried rice when the mood strikes. You could say they're the new peanut butter & jelly. Okay, maybe not but still. They really do pair well together, and they will definitely be a go to combo in the future! All I have to say is, make a double batch of these because future you will thank past you. Trust me.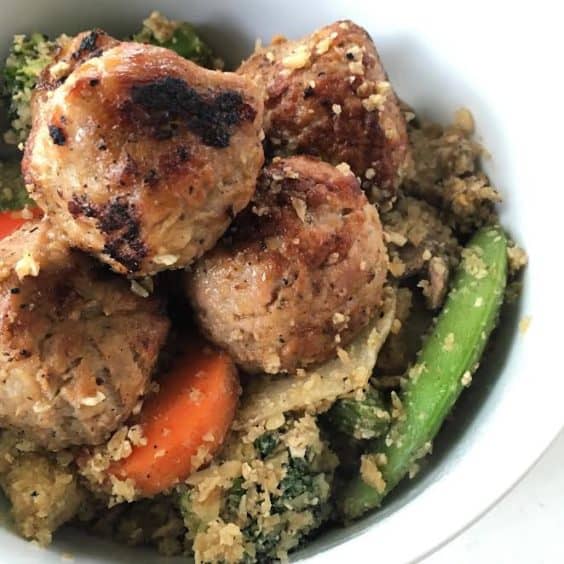 You all know I love meatballs, and I'm determined to make Meatball Mondays a thing. It's my latest Instagram campaign much like my successful campaign of making tostones the new sweet potato buns/toast. Meatballs are super versatile, and you can literally turn anything into a meatball. It's all about the different spices, herbs, and sauces you use to make the meatballs.
I love chicken teriyaki so it only made since to make chicken teriyaki meatballs. Make a bunch of these meatballs, cook them, and then freeze them for later use. (FYI: if you freeze them, be sure to freeze them on a baking sheet or something and then once frozen, transfer to a zip lock bag.)
It is always great to have an emergency stash for those days you don't feel like cooking or did not prep ahead of time. They are perfect for anyone doing or not doing the Whole30 because you really don't notice that they are compliant. So you can definitely trick those people who turn their noses up to Whole30 recipes. 😉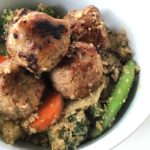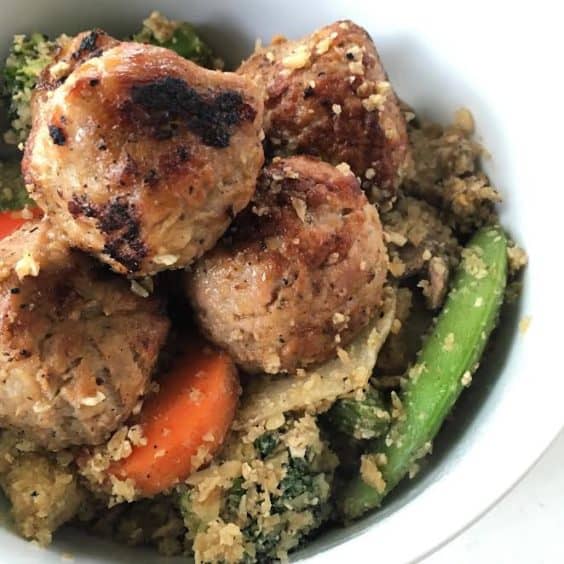 Chicken Teriyaki Meatballs
Instructions
Pre-heat oven to 375°F.

Heat a skillet over medium heat with about a teaspoon or two of avocado oil, sauté onions and garlic until onions become translucent.

In a small bowl, mix coconut aminos, ginger, orange juice, fish sauce, orange zest and arrowroot starch. Combine until sauce slightly thickens.

Place chicken, onions, almond flour, salt and pepper into a mixing bowl and add coconut aminos mixture. Mix until well combined.

Form one inch size meatballs. You should get around 14-16 meatballs.

In the same skillet, crank the heat up to high with a bit more avocado oil and sear all sides of the meatballs for about 2-3 minutes. (Pro-tip: fry a bit of the chicken mixture before forming meatballs to check for seasoning)

Transfer meatballs to a parchment lined baking sheet and bake for an additional 10-12 minutes or until juices are clear.
Pin this recipe for later!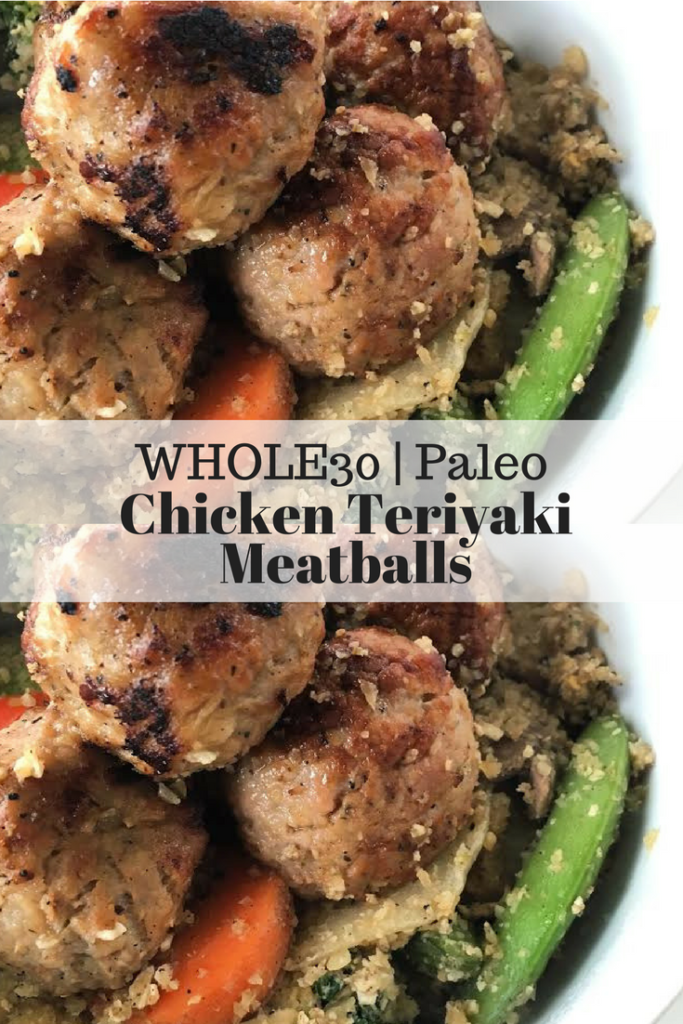 **Please note this post contains affiliate links. It does not affect the cost of the product but I do make a small commission to help keep this blog running if you decide to make a purchase. Dolly's Whole Life is a participant in the Amazon Services LLC Associates Program, an affiliate advertising program designed to provide a means for sites to earn advertising fees by advertising and linking to Amazon.com.