When I dip, you dip, we dip! Name that song while making this BBQ ranch chicken dip, and I will love you forever and ever. You'll probably love me forever after you make this recipe, but I won't get ahead of myself just yet.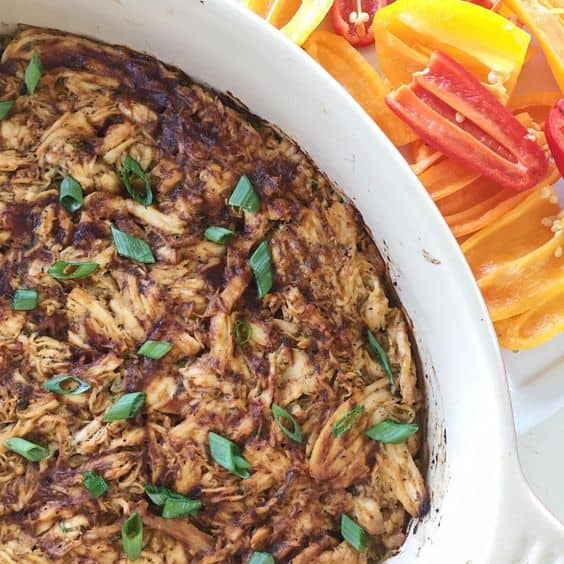 If you are like me, dips can easily be a meal within themselves. So if that's the case, make a double batch of it so you have one for yourself and the rest can be shared with friends and family. Seriously though, this bbq ranch chicken dip recipe has quickly become a party favorite and it's always on the menu when I have people over for dinner. It's definitely a crowd pleaser, and perfectly alongside other sides for things like a dinner party or movie night.
You can also turn this into a meal. Just make a big leafy green salad and top it with this bbq ranch chicken dip. Add a little more barbecue sauce and ranch dressing, and BOOM! …a delicious and nutritious salad.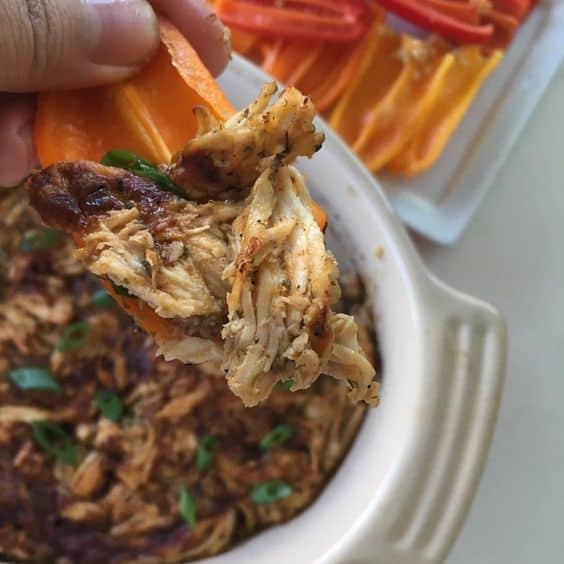 I personally love serving it with those baby bell peppers, but these would also be great with some Siete grain free tortilla chips. You could also just take a spoon and eat it directly out of the dish because it is THAT delicious. Seriously, I have done it before and I'm not even ashamed. Who doesn't love bbq sauce mixed with ranch dressing?! I mean, really.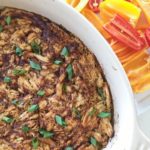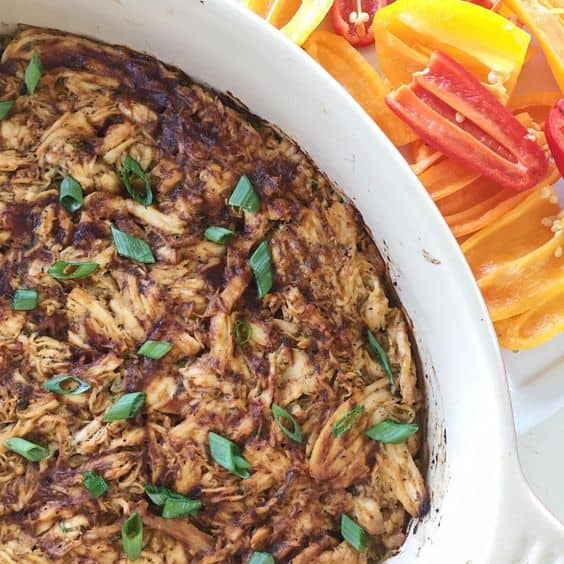 BBQ Ranch Chicken Dip
Instructions
Pre-heat oven to 400°F.

Boil cashews in a pot of water for 30 minutes.

Place cashews in a food processor with 1/4 cup of cooking water and blend until smooth.

In a large mixing bowl, combine chicken with seasoning, half of the BBQ sauce and all of the ranch dressing. Mix until well combined.

Fold in cashew mixture to the chicken until well combined.

Place chicken dip in oven safe dish, pour the rest of the BBQ sauce on top of the chicken spreading out evenly and bake for 15 minutes.

Garnish with green onions. Serve with baby bell peppers and any other raw veggies
Author: Dolly
Pin this recipe for later!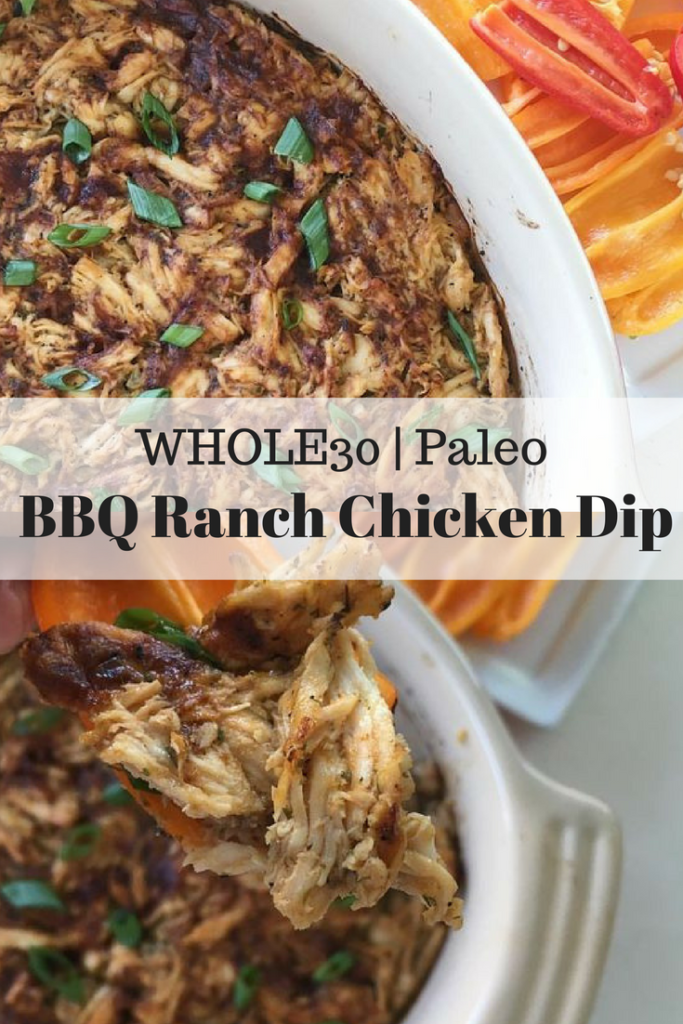 **Please note this post contains affiliate links. It does not affect the cost of the product but I do make a small commission to help keep this blog running if you decide to make a purchase. Dolly's Whole Life is a participant in the Amazon Services LLC Associates Program, an affiliate advertising program designed to provide a means for sites to earn advertising fees by advertising and linking to Amazon.com.