Sesame Ginger Chicken Wings – Whole30 and Paleo friendly. A great way to change up game-day wings or to have any night of the week. Perfect with cauliflower fried rice and/or some greens!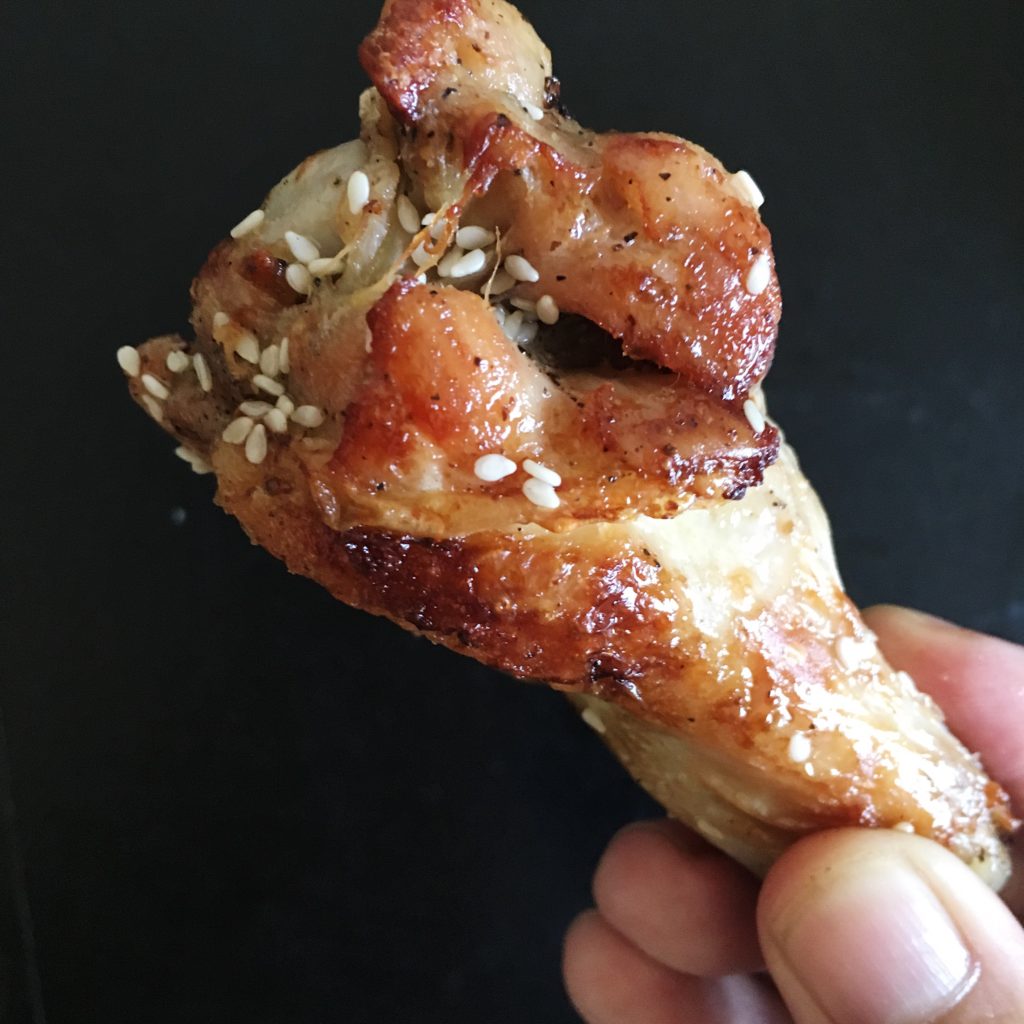 Lately, I've been on an Asian inspired kick when it comes to the dishes I've been making, and I don't see an end in sight. Maybe it's because I'm homesick and I tend to eat and do things that remind me of home whenever I feel this way. (Anyone else experience the post-holiday blues?) Well, I guess we can say this homesickness is working in my favor because I've been cooking up a storm!
I'm on a mission to make dishes that I had growing up or just remind me of home, and that's where the inspiration for this sesame ginger chicken wings recipe came from. Back home, there's this little hole-in-the-wall Chinese spot that has the best sesame-ginger chicken stir-fry. To spare you from another stir-fry recipe (we all know I love my stir-fry), I figured I'd turn it into a wing recipe! I mean, who doesn't love chicken wings, right?!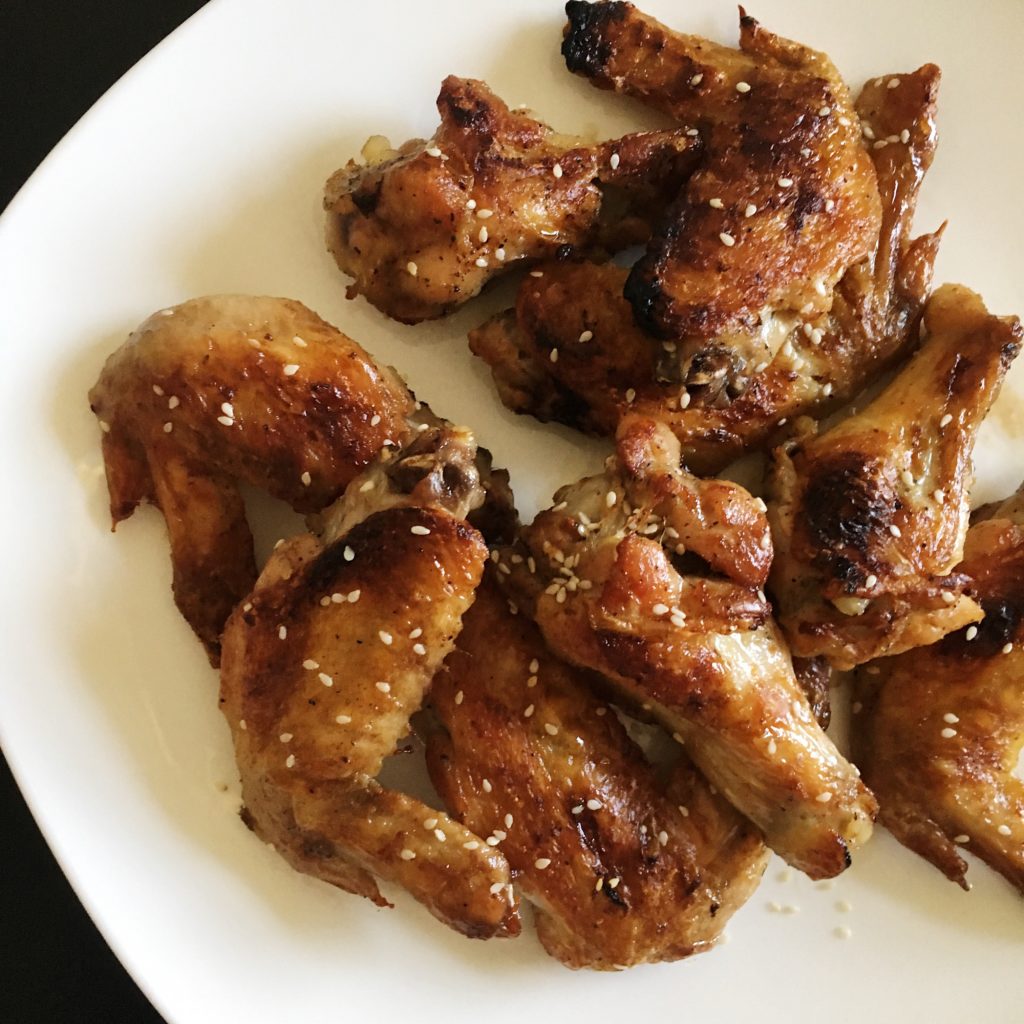 I usually love having my sesame ginger chicken wings with a side of rice and greens, but since rice is out for the Whole30, cook up some cauliflower rice, saute some bok choy or broccolini in coconut aminos and fish sauce and call it a day. It'll be a great meal you can have any night of the week!
Pro-tip: make double the sauce so you can pour some over the cauliflower rice or white rice (if you're not Whole30-ing it). Trust me, you're going to thank yourself for making extra. I know I did when I first made this recipe!
For my meal prep people: make the sauce but skip the arrowroot flour and heating it up. Pour it over your raw chicken and freeze. Once you're ready to make make it, thaw it, pat it dry and roast. It'll still be packed with lots of flavor!
Sesame Ginger Chicken Wings
Pin this recipe for later!