Healthy eating on a budget seems to be a hot topic when it comes to programs like the Whole30 because everyone automatically assumes it's going to be super expensive. I'm here to debunk this myth because healthy eating can be affordable and accessible.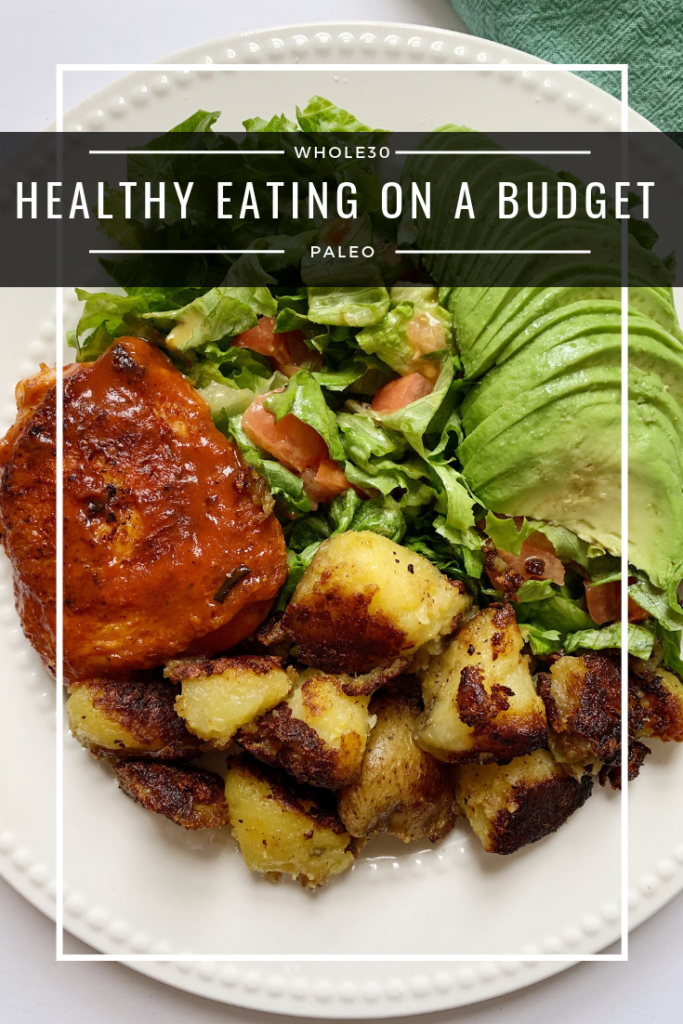 My goal as a health & wellness blogger and Whole30 certified coach is to show people that you can eat nutritious and delicious meals without breaking the bank. Whenever I tell people this, I get a lot of push back because when people think of "eating healthy" they think having to shop at stores like Whole Foods and buying these specialty items that can be expensive.
This week I decided to show the naysayers wrong. I asked my Instagram community to share with me their grocery budget, and let me tell you, the range I got was ALL over the place. It ranged from $25 per week to $180 per week.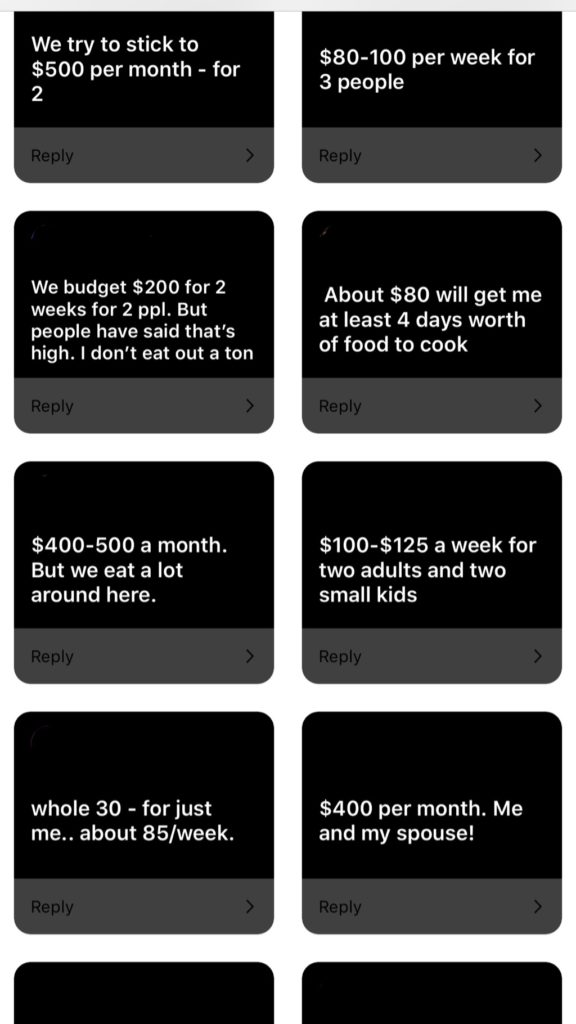 I'm very aware that where you live also plays a factor into your grocery budget. When I lived in NYC, my grocery budget was much higher in comparison to when I lived at home in Lowell. Grocery prices vary from place to place, but I'm a firm believer you can still make it work!
It takes planning and prepping before heading to the grocery store. Sticking to my grocery list really helped me. I'm going to be honest, I'm definitely one of those people who will go to a grocery store (sometimes hungry) and buy whatever speaks to me. Then I'm left wondering why I spent over $100 when I really didn't need to.
Here are the criteria for this challenge (please keep in mind I'm only shopping for myself):
Coupons and sales played a huge role. Also, why are we sleeping on coupons?! Extreme couponing might be my new hobby.
I shopped at a regular ole local grocery store to show you that you don't need a Whole Foods or Trader Joe's or any other specialty store. I also only shopped at one store. (Typically I go to different grocery stores but I know that's not a reality for some people)
I shopped in my own cabinets. This week made me use the things I already had in my pantry and freezer that I often overlook. Before I went shopping, I made note of the things I had and worked around those items.
This grocery challenge is also assuming you have basic things like spices, herbs, and cooking fat already stocked up.
This challenge was for Monday through Friday. On the weekends, I eat whatever is leftover and shop on Sunday for the following week.
---
Budget: $50
Grocery list:
Chicken thighs – 2.5 lbs for $3.62
Pork Shoulder – 3.5 lbs for $6.38 (on sale)
Ground beef – 1 lb for $3.99
Eggs – 12 for $1.69 (used coupon)
Yellow potatoes – 5 lbs for $2.99
Green plantains – 2 for $0.89
Green leaf lettuce – 1 bunch for $0.99
Kale – 1 bunch for $1.49
Tomatoes – 2 for $1.59 (on sale)
Bell pepper – 1 for $1.36
Avocados – 2 for $1.98
Bacon – $3.99 (used coupon)
Apple – 1 for $0.42
Total: $31.38
Remaining: $18.82
---
As you can see, I didn't even come close to spending the amount I gave myself. With the additional $18.82, I added it to the following week's grocery budget. This is a strategy I learned from my financial adviser.
Budget for certain things, and if there's any money left, add it back into the budget for that certain 'thing'. (You can even use the leftover funds towards a night out or towards something you're saving up for!)
So when I went grocery the following week, I splurged on things like different cuts of animal protein (hello steak!), stocked up on a few pantry staple items I was running low on, and even bought a new product to try. Let's see how long this budgeting thing lasts. LOL
Anyway, I used my Scoop n Go meal prep method to prep for the week. I didn't run out of food, and even had leftovers. I typically eat three meals a day so that's 15 meals Monday – Friday. Each meal cost me less than $3.00. Obviously, I didn't factor in the things I already had in my kitchen.
This way of eating works for me because I have no problem eating the same things over and over. My Scoop n Go meal method also helps prevent food boredom because I mixed and matched the food I made. Plus, I had different sauces and spices to change it up. Just remember, healthy eating on a budget doesn't have to be boring!
Here are a few recipes I used for that week: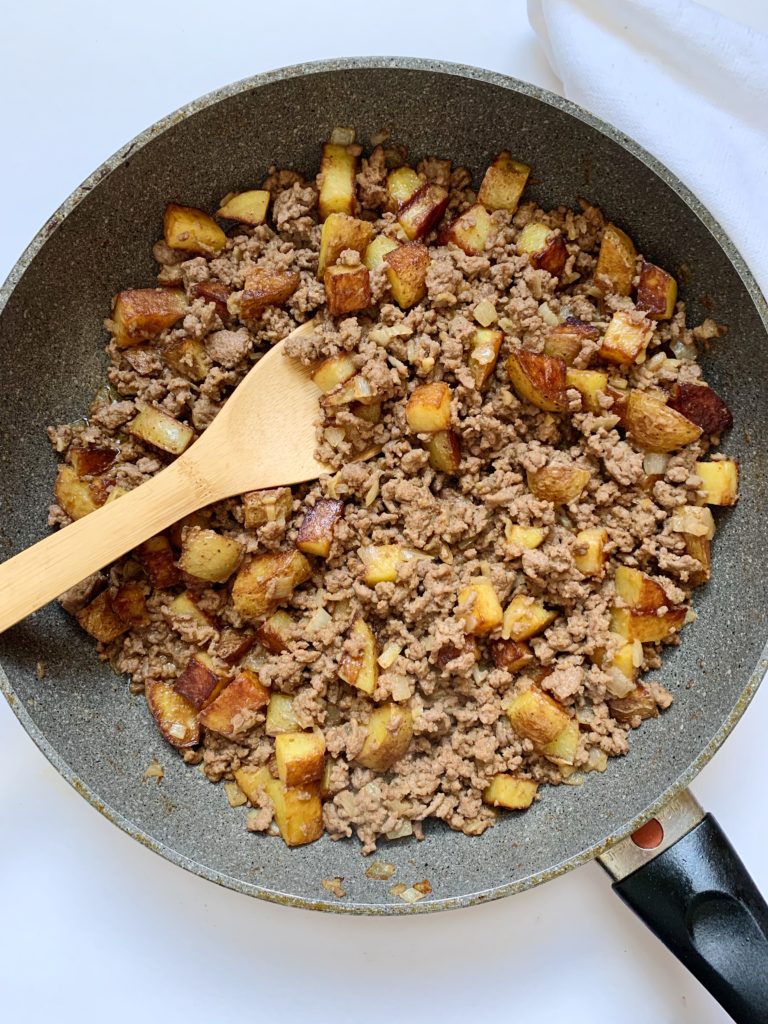 Cheeseburger Skillet – I used different toppings throughout the week to keep it interesting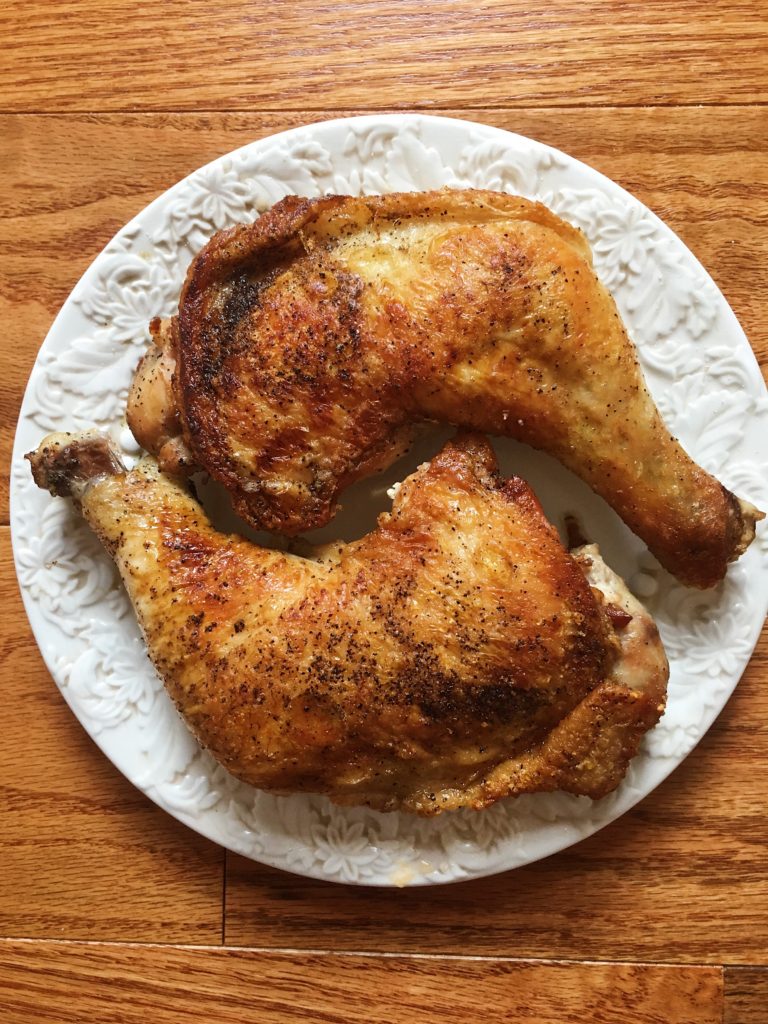 Crispy Chicken Thighs (I tossed it in different sauces like The New Primal Class BBQ Sauce all week)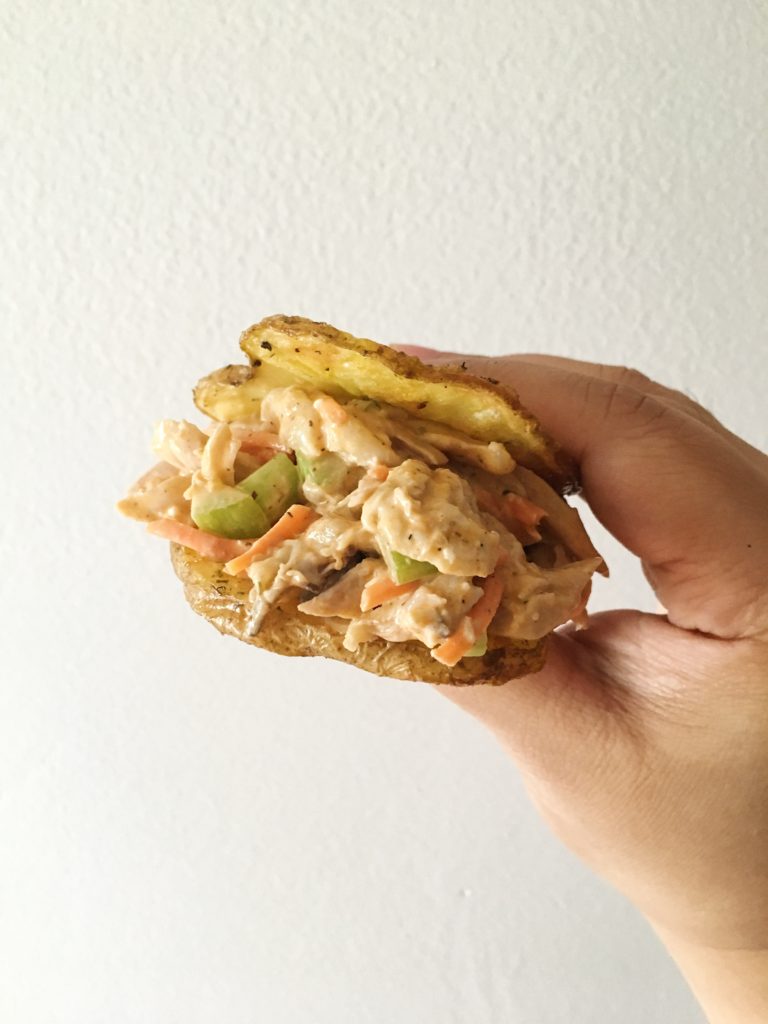 Buffalo Ranch Chicken Sliders (I used tostones as the buns, and shredded up a few of the crispy chicken thighs)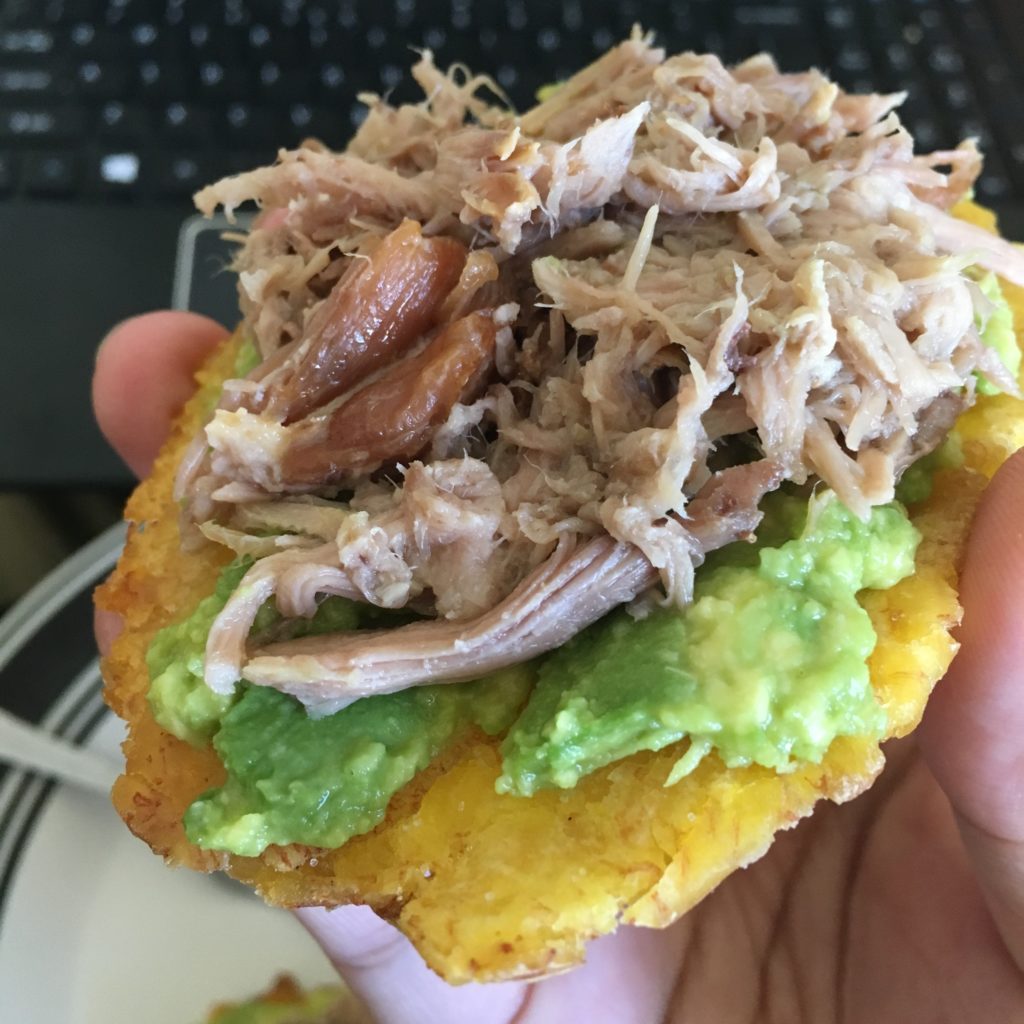 Tostones with pulled pork and guacamole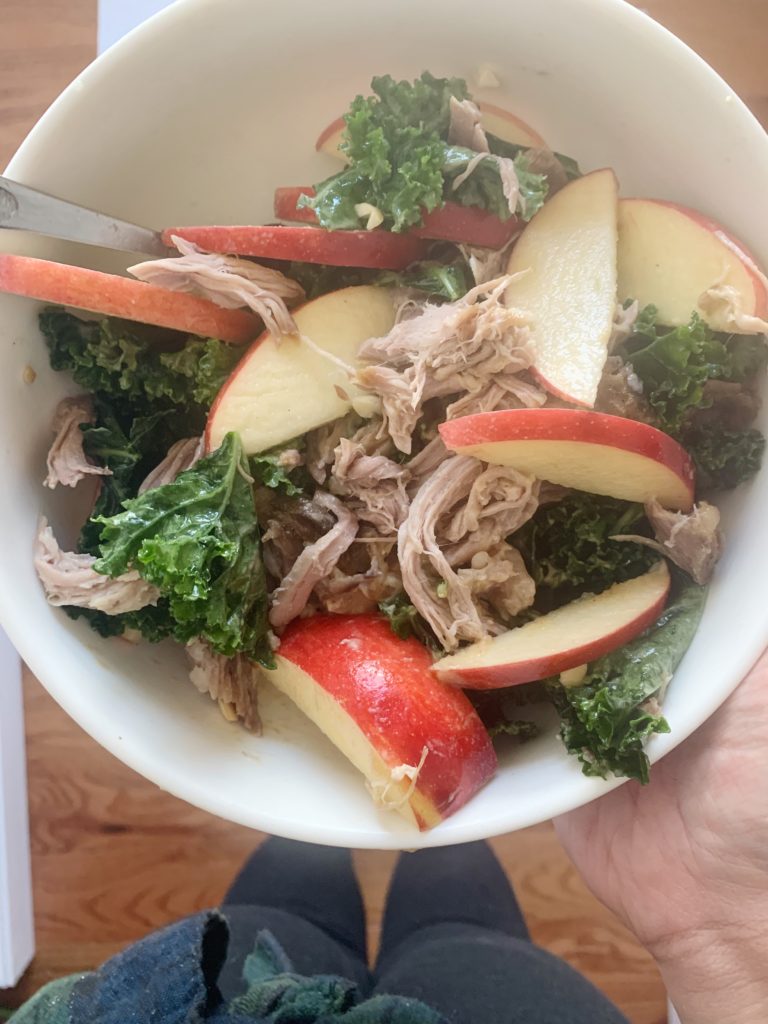 Lots of salads were eaten using different proteins and my cashew butter vinaigrette.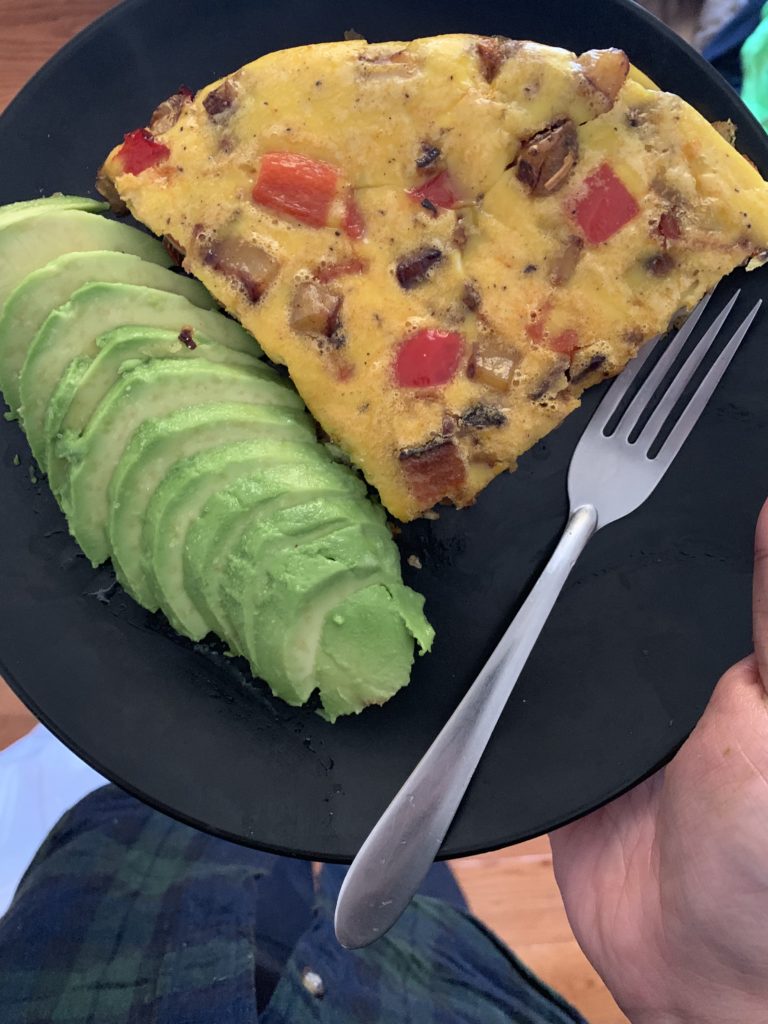 Used half the eggs, bacon, bell pepper, potatoes, and onions to make a fritatta to eat throughout the week.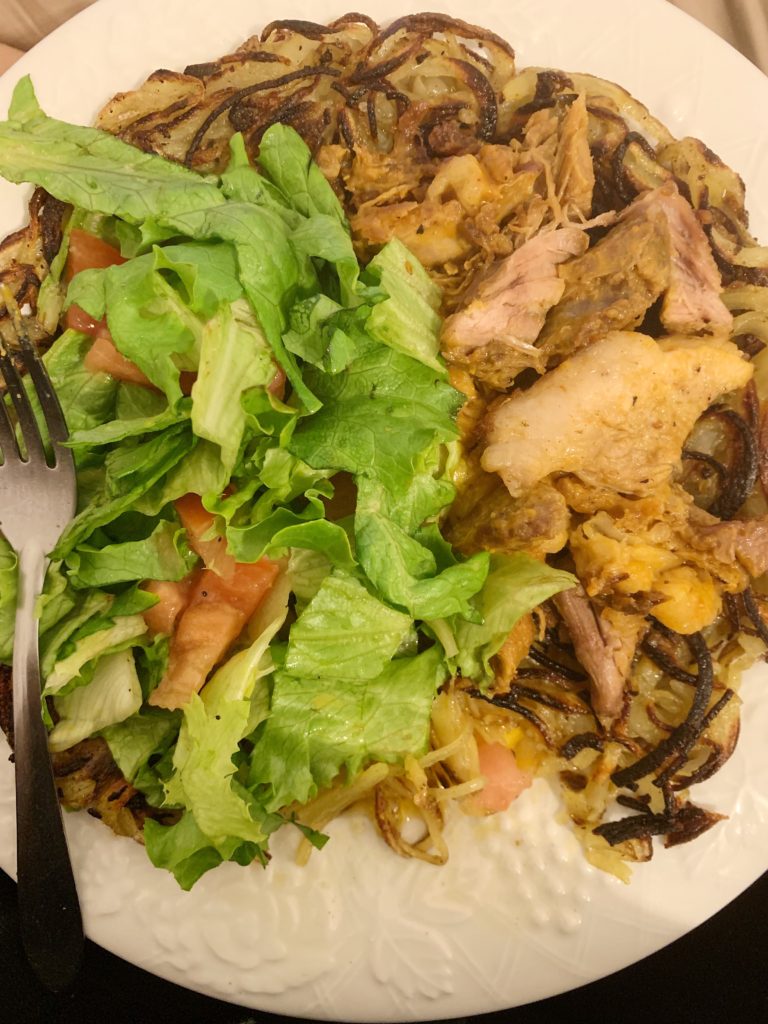 Prepping things like potatoes differently kept food from getting boring.
There you have it folks! Healthy eating on a budget can be done and has been done. This was definitely a fun challenge, and I'm hoping these habits stick.
Tell me how you budget down below! I'd love to hear more strategies.