This cashew butter vinaigrette is going to change your salad game! This recipe is from my friend Chef Cleo of the KITCHEN of Boston Public Market. We used it in our cooking series, and it's been my favorite dressing ever since. I've also been using it as a dip for my fruits and veggies as well.
During my cooking class at The Kitchen, we dressed a kale and apple salad with the cashew vinaigrette, and it worked out perfectly. Kale is a much sturdier green and the tart apple brought everything together. I personally also like to add other elements into the salad like toasted crushed cashews, pumpkin seeds, or sunflower seeds.
I love having different textures and flavor elements in my salads because it keeps it interesting. Plus, it will prevent you from being bored with the salad.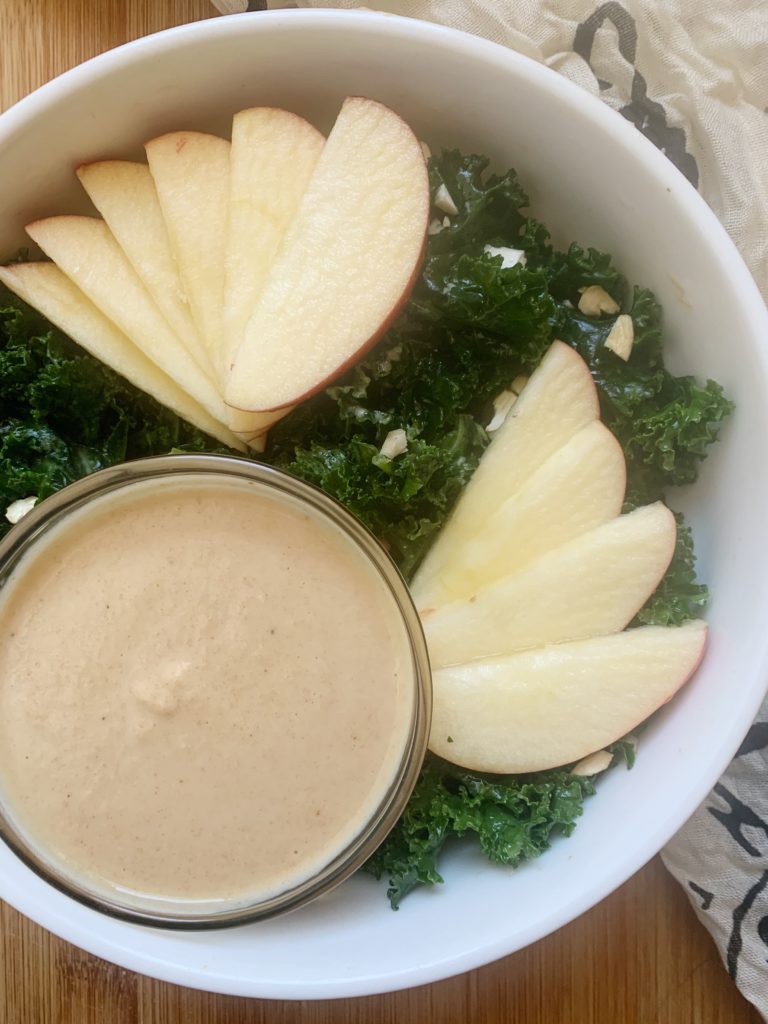 Anyway, back to this cashew butter vinaigrette. When Chef Cleo first shared this recipe with me, I was afraid it would be too heavy of a dressing, but that's not the case at all! A little goes a long way with this vinaigrette. It's so flavorful, you do not need to drown your greens in it. Granted, I wouldn't judge you if you did because it is that good.
Since it is a cashew butter based dressing, you want to use a nice creamy cashew butter. My personal favorite is from Georgia Grinders. I've tried every kind of cashew butter known to mankind, and Georgia Grinders always wins. I love them so much I made sure to visit them when I took a trip down to Atlanta to visit Jacob! (This is not sponsored. I just love Georgia Grinders so much!)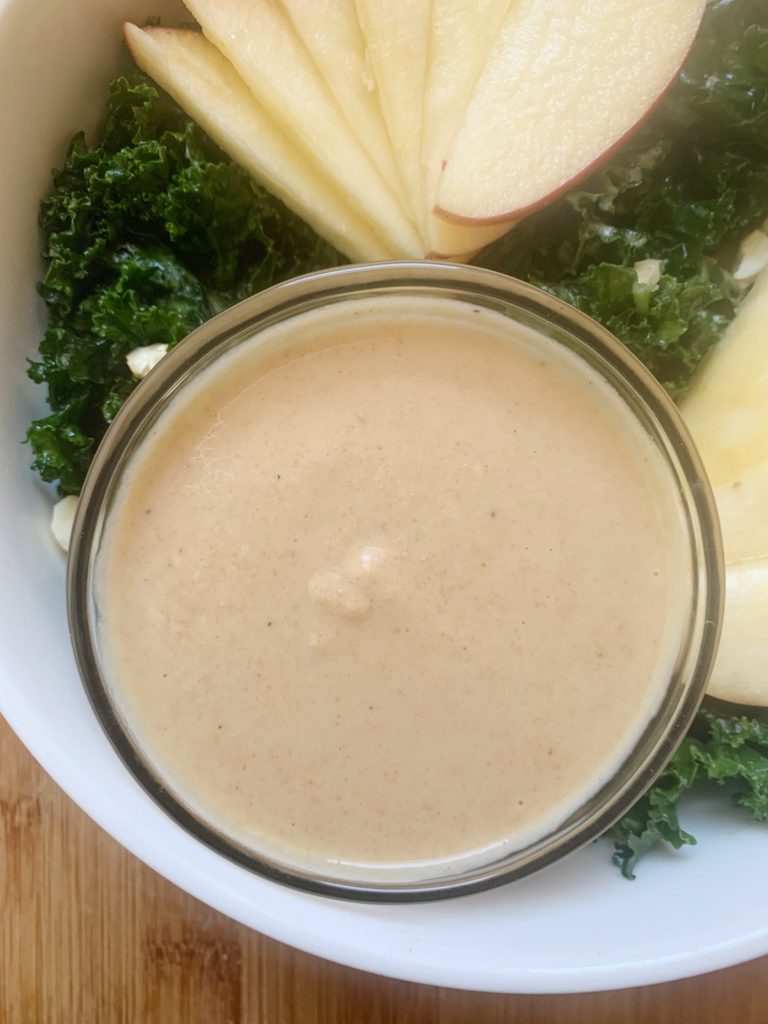 You can definitely make a big batch of this cashew butter vinaigrette. It will keep in your fridge for quite some time, though I don't imagine it being there for too long! You're seriously going to want to dip everything in it. It's so good, and I hope you enjoy it just as much as I do!
Cashew Butter Vinaigrette (Whole30, Paleo)
Instructions
Add all ingredients into a bowl and whisk until well combined. Stir before serving.
---
SIMILAR RECIPES:
Cashew Butter Chicken Stir Fry
Spicy Almond Butter Stir Fry
Asian Inspired Coleslaw