These Instant Pot Baked Potatoes are the best baked potatoes you'll ever have! …okay, again with my bold statements, but this is the only way I now make baked potatoes. Also, before you tell me it's technically not baked potatoes, just roll with it, okay? Okay.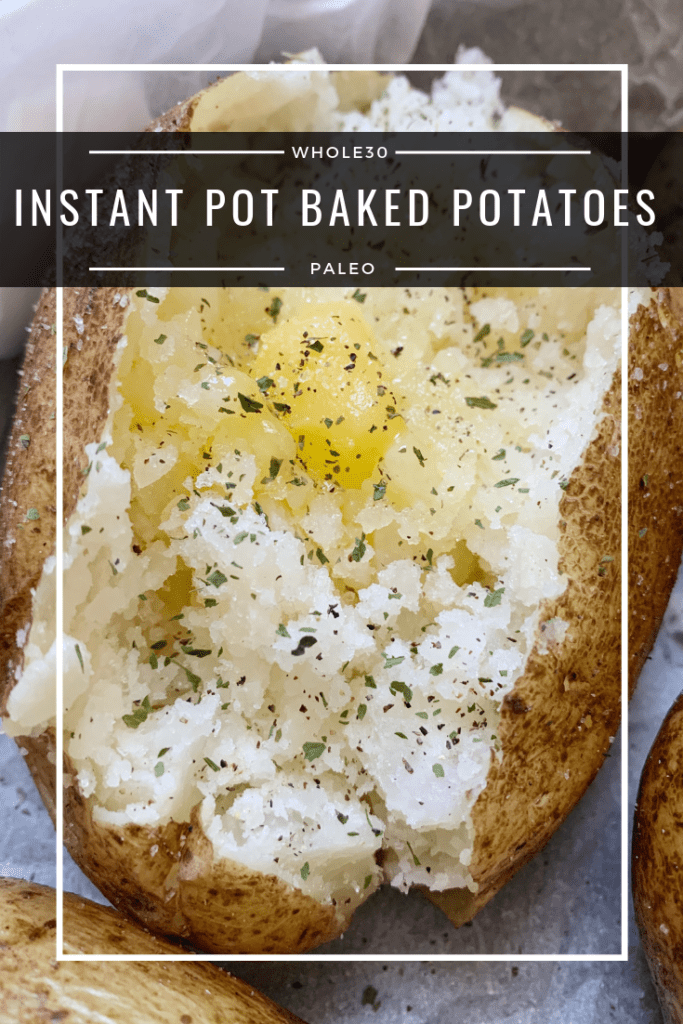 I LOVE my Instant Pot and still can't get over how it took me so long to invest in one. I use 3-4x per week, and it's a huge part of my weekly meal prep.
Every week I always like to prepare hearty root vegetables to use throughout the week. These Instant Pot Baked Potatoes have become a huge staple.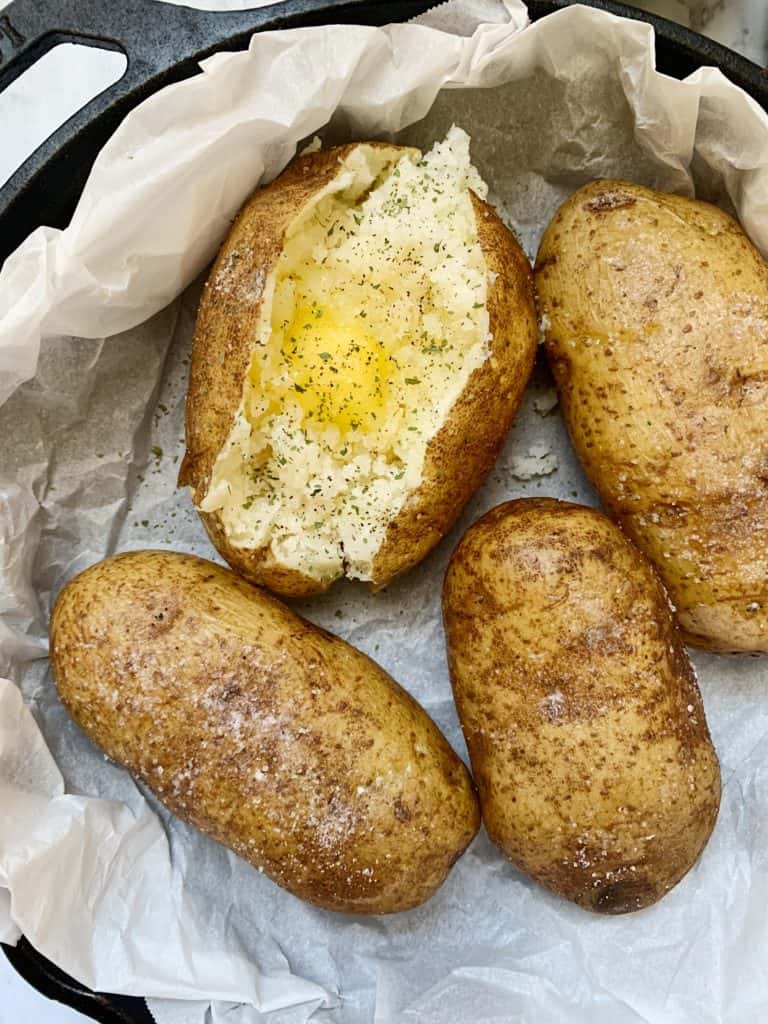 Typically, I cook them until they are almost just done so I can I can cut it up to make a hash or I throw them in the oven to finish off cooking if I want a full on baked potato.
Not only does this save time, but with the warmer months coming soon, you don't have to heat up an oven while a heat wave is happening.
These baked potatoes are so versatile and can be used in so many different ways. I'm a standard steak and potatoes kind of girl, but you can top it with things like chili or good ole ghee (or butter), sour cream, and chives.
However you serve them, you'll be glad you made them in the Instant Pot. They come out so tender and fluffy. Also, if you want crispy potato skins, you can easily through it into the oven set at broil and roast it for a few minutes. Details in the recipe.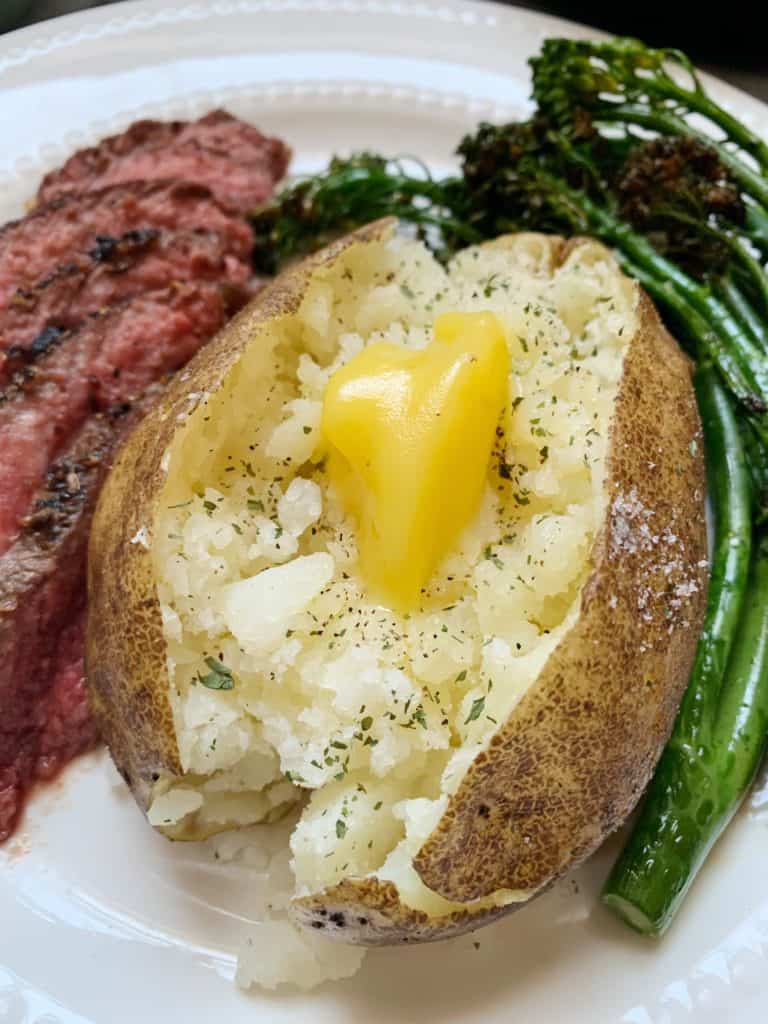 Whenever I make these Instant Pot Baked Potatoes, I usually use russet potatoes, but this method works for any kind of potatoes. Cooking time may vary, but it is totally doable.
Instant Pot Baked Potatoes (Whole30, Paleo)
Ingredients
4-6

medium russet potatoes

1

cup

water

kosher salt

black pepper
Instructions
Scrub russet potatoes clean and poke 5-6 holes in them using a fork.

Add trivet to Instant Pot insert then add 1 cup of water.

Place the potatoes on top of the trivet. It's okay if they overlap.

Close the lid, seal it, and cook for 15 minutes on high pressure for medium potatoes. Longer for larger potatoes.

Let the Instant Pot naturally release for 10 minutes and then remove potatoes.

Optional: rub potatoes with oil and salt. Broil in a preheated oven for 4-5 minutes to get crispy skin
---
SIMILAR RECIPES:
Instant Pot Chili Hotdogs
Instant Pot Cauliflower Mash
Sweet Potato and Ground Beef Chili
---