This simple four ingredient Vegan Parmesan Cheese is the perfect alternative to parmesan cheese if you can't do dairy or follow a vegan, vegatarian, and/or plant based diet. The hardest part about this recipe is not eating the whole jar in one sitting!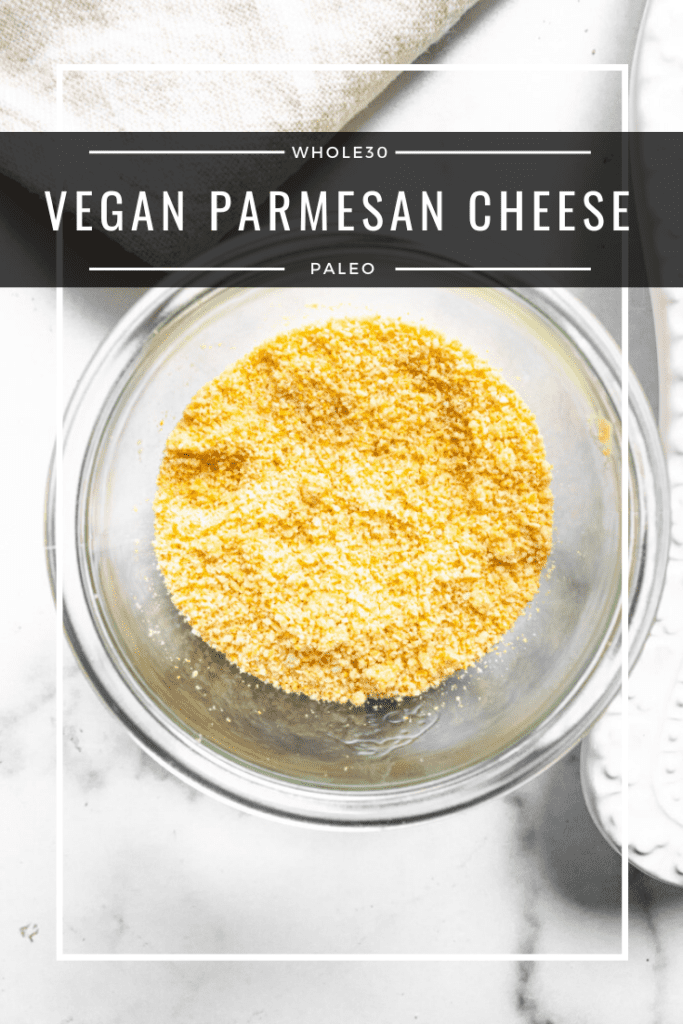 I cannot take credit for this recipe because there are so many variations floating around the internet. I have been making this recipe for awhile now and just tweaked it bit to my liking. I like mine a bit garlicky side –no one should be surprised. LOL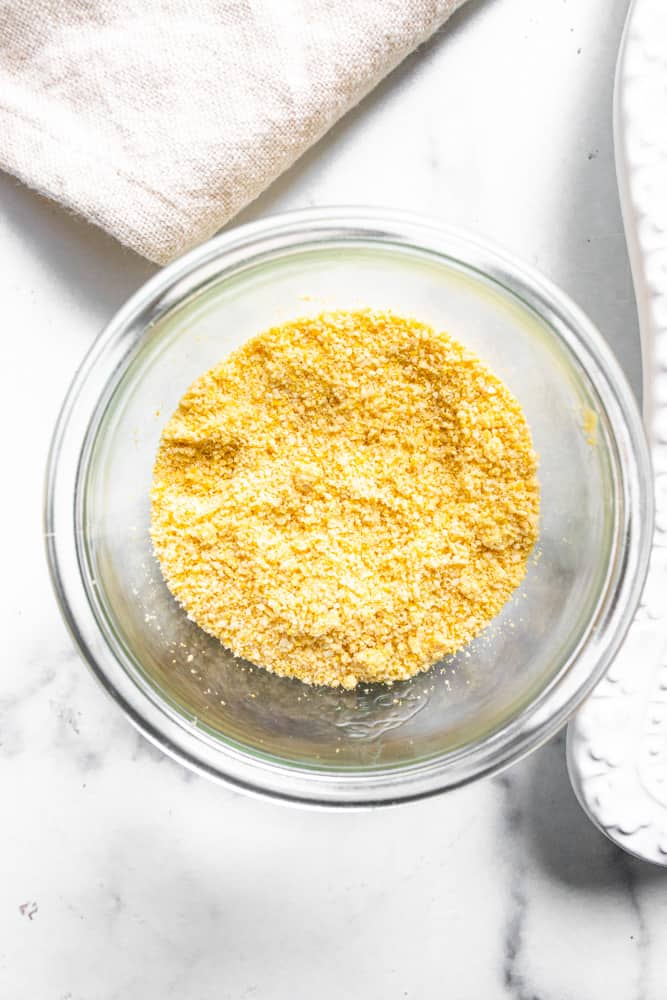 I love using these vegan parmesan cheese on everything and anything. It's great on any kind of pasta dish like my Creamy Spicy Sausage Gnocchi. It is great on french fries and it's even better on chicken wings! Hello, Garlic Parmesan Chicken Wings, I'm looking at you!
Got some veggies you are roasting? Sprinkle it with some vegan parm. Making baked potatoes? Add some vegan parm, ghee, kosher salt, and black pepper. Need a little salty umami snack? How about a spoonful of vegan parmesan cheese?! LOL just kidding …kinda.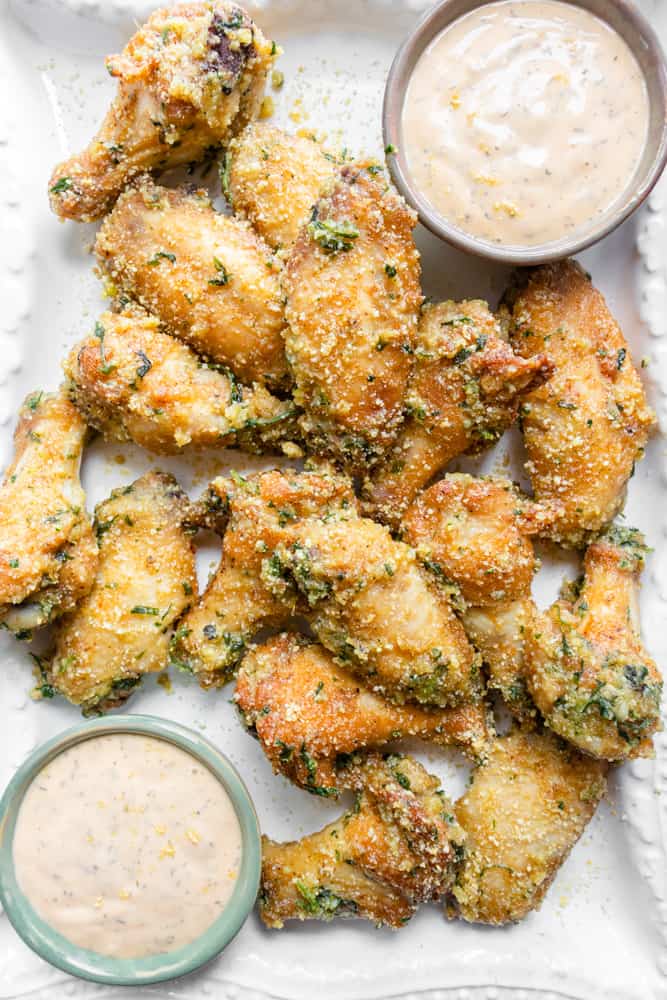 It really does add a nice umph to anything you add it to. So don't be shy and sprinkle this ish on everything. Trust me because I've doing it for the past few months!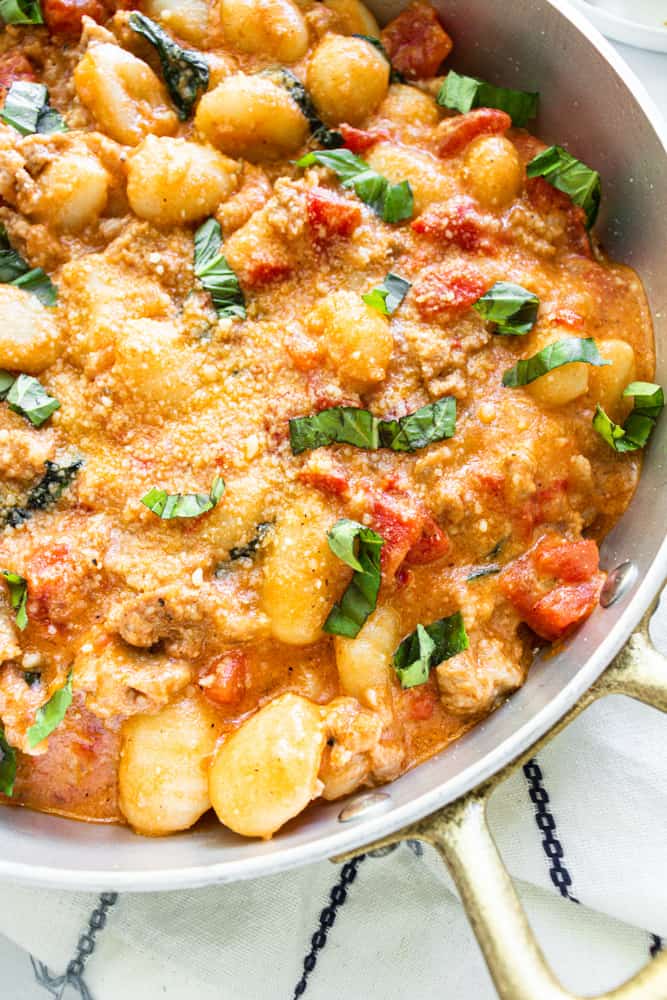 OH, and because I know someone will ask, I have not tried a recipe that uses an alternative to the raw cashews. However, there are recipes out there that does use a replacement.
I have seen recipes that use different types of seeds (like pumpkin) in place of the raw cashews. If you do use something else to replace the cashews, please let me know. I would love to hear how it turned out for you!
Vegan Parmesan Cheese (Paleo, Whole30)
Instructions
Add all ingredients into a food processor.

Blend until cashew is a fine powder or resembles regular parmesan cheese.

Store in an airtight container until ready to use.
---
SIMILAR RECIPES:
Garlic "Parmesan" Chicken Wings
Creamy Spicy Sausage Gnocchi
Queso Fundido con Chorizo
---