It wouldn't be Tostones Week without an ode to some good ole fashion fast food. Last year, I paid homage to the crunch wrap supreme, and this year I'm giving a nod to the infamous Big Mac with this Big Mac Sliders recreation!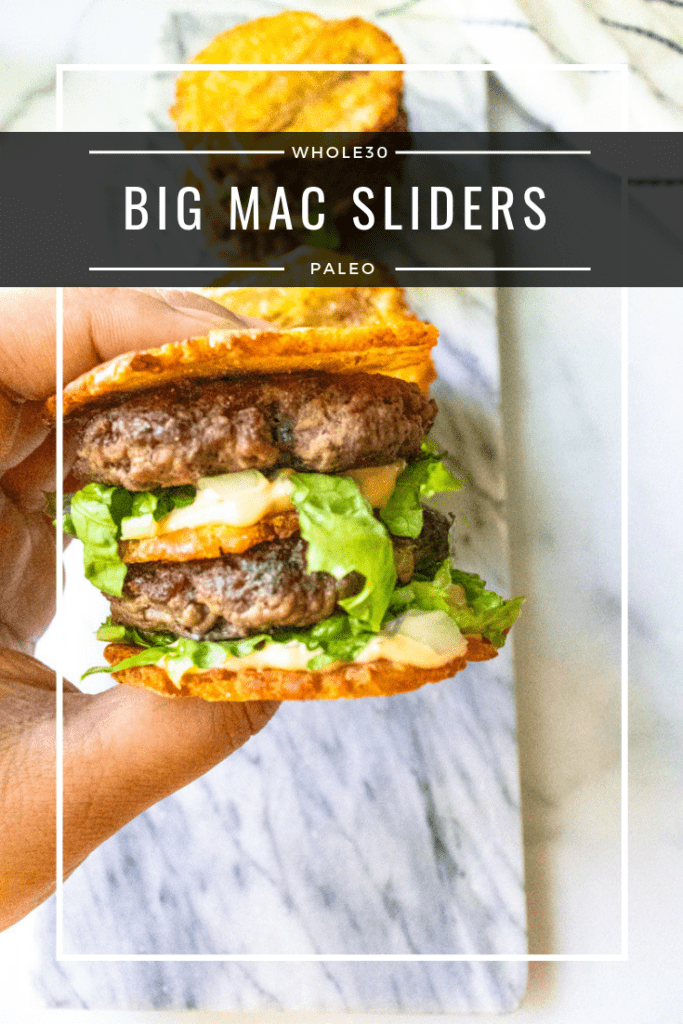 I will be the first to tell you that I loved ordering a number 1 with a Coca Cola from McDonald's. Big Macs were my favorite alongside Chicken McNuggets and the Fish O Filet sandwich. My fast food days do not happen as much as they did when I was a teenager, but sometimes the cravings hit you and you need to indulge!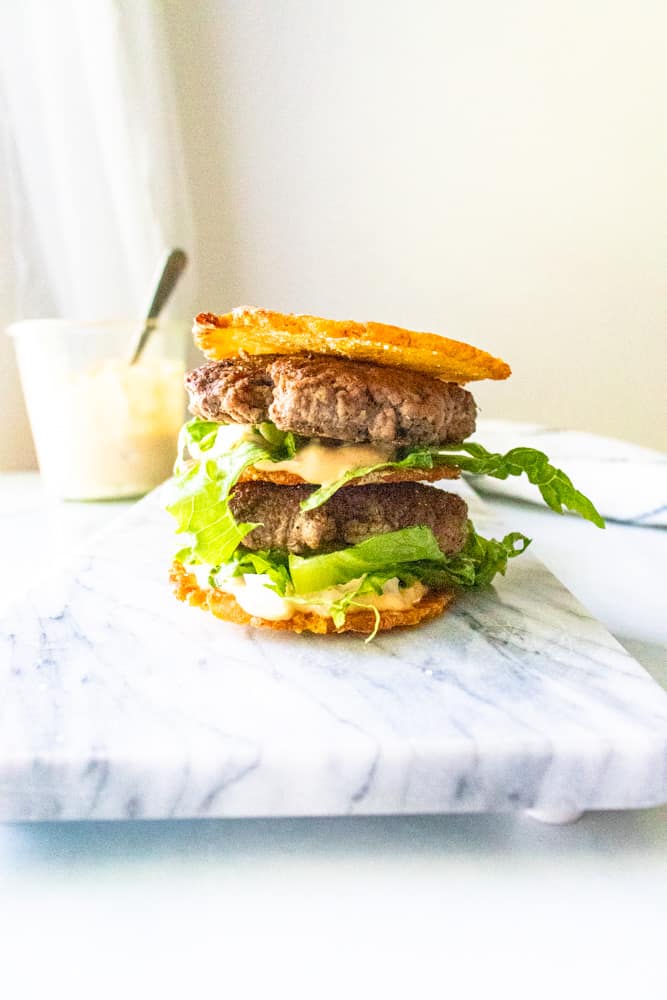 My favorite part about the Big Mac was the Big Mac Sauce! It's always the sauce that makes a dish, I swear. I use to always ask for extra on the side so I could dip my fries in it, and it was absolute heaven.
So when I was making these Big Mac Sliders, I knew I had to really get the sauce down or the recipe would not work. Not to toot my own horn, but I think I came pretty darn close!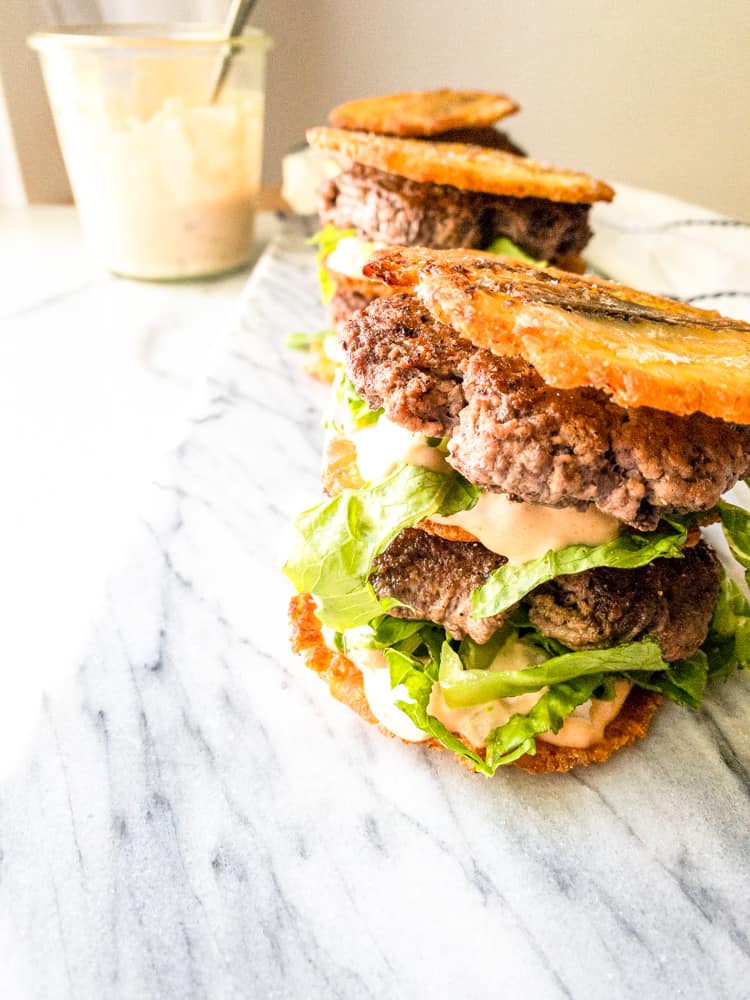 The Big Mac Sliders are really fun to make and eat, but over the past week I have just been dipping my tostones into the sauce. It has been glorious and I highly recommend you do it. You will get about 3/4 of a cup of sauce so there will definitely be some leftover. You could also make some french fries to have with these sliders and dip the fries in the sauce.
So the next time you are craving some fast food, give these Big Mac Sliders a try! You won't regret it, and I am sure it will satisfy those cravings.
Big Mac Sliders
Ingredients
Big Mac Sliders
1

tbsp

avocado oil

1

lb

ground beef

kosher salt

black pepper

9

tostones

sandwich sized

½

onion

diced

shredded lettuce

dill pickles
Instructions
Big Mac Sauce
In a bowl, mix together the basic mayo, ketchup or tomato paste, pickle relish, minced onion, apple cider vinegar, and kosher salt. Store in a container and refrigerate while preparing the rest of the dish.
Big Mac Sliders
Preheat skillet over medium-high heat with 1 tbsp avocado oil.

While the skillet is heating up, divide the ground beef into 6 balls.

Season the balls with kosher salt and black, place in skillet and then flatten with the back of your flipper.

Cook for 3-4 minutes per side or to your desired doneness. Once done, place on a paper towel lined plate.

Assemble the sliders: tostones, Big Mac sauce, diced onions, shredded lettuce, burger patty, pickles, tostones, Big Mac sauce, diced onions, shredded lettuce, burger patty, pickles, and tostones.

Repeat until you get three sliders.
---
SIMILAR RECIPES:
In n Out Animal Style Burgers
Cuban Tostones Sandwiches
Air Fryer Crispy Chicken Sandwich
---