This basic Whole30 mayo is the simplest thing you could probably make when it comes to condiments and sauces on the Whole30. Now before you tell me you hate mayo or it's disgusting, keep in mind this is not the mayo we're use to back in the day. You know what brand I'm talking about. Gag. I use to be a mayo hater too. I would always make sure I did not have any in my sandwiches whenever I ordered out and it certainly was not in the house. So I get it, trust me.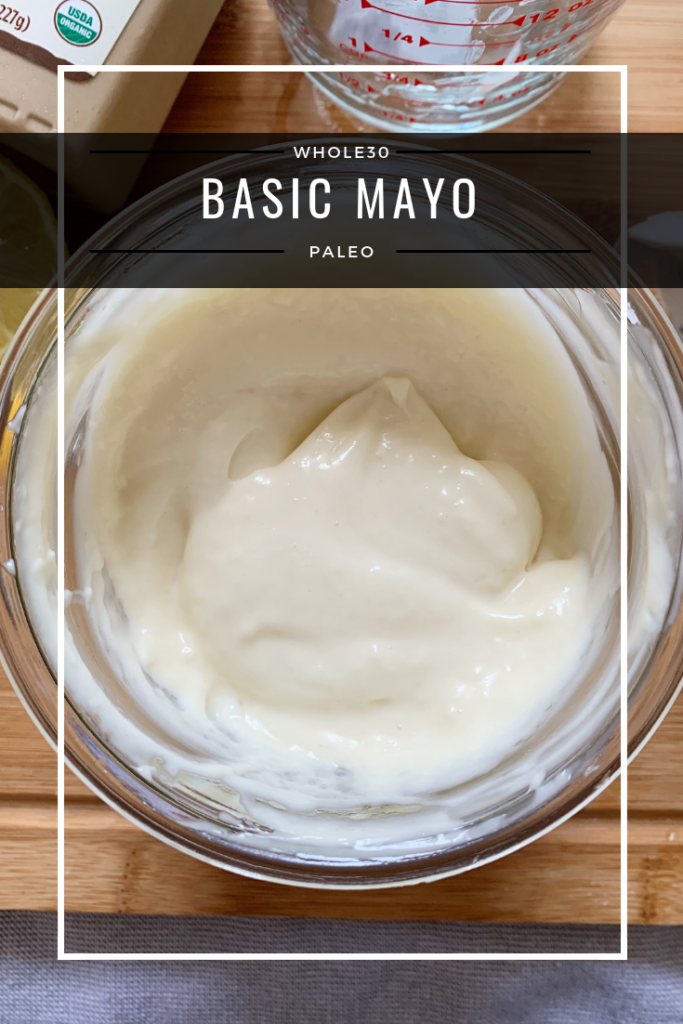 That all changed for me after I did my first round of Whole30. Homemade mayo is so much better than store bought mayo (like most food items). You have complete control over the ingredients, and it is dirt cheap to make. I'm willing to bet you have most, if not all, the ingredients in your kitchen right now.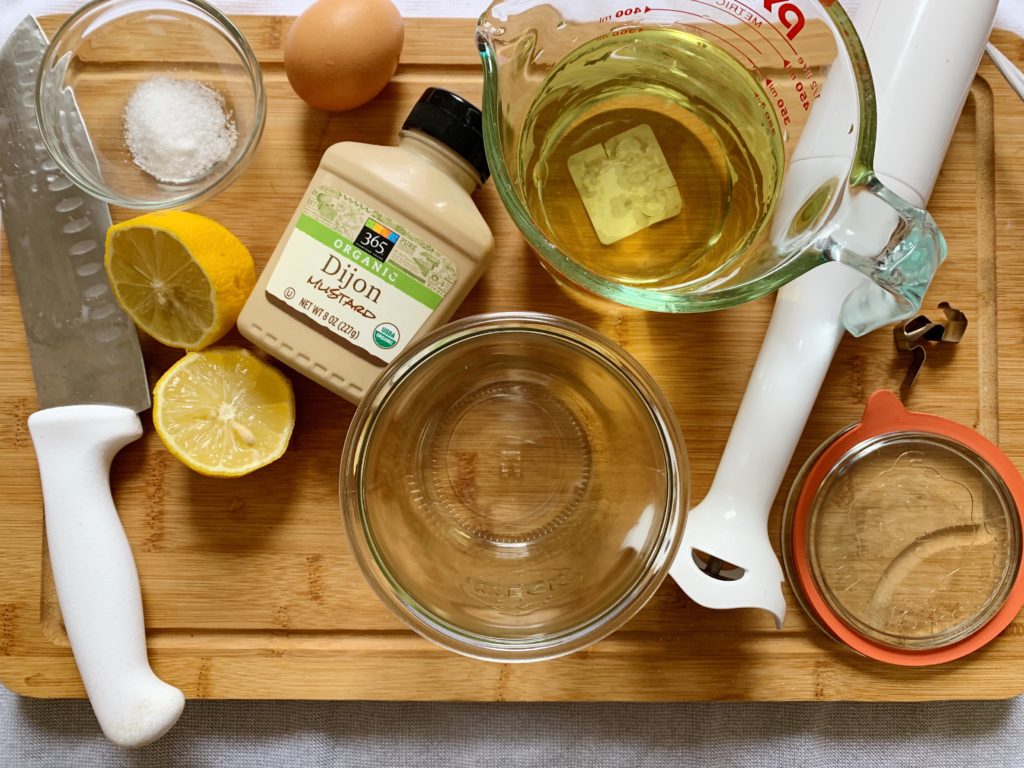 This basic Whole30 mayo can be used for a ton of different things outside of the realm of it being a condiment. It can be the base of a sauce like my In n Out copycat animal style sauce or it can replace things like heavy cream in recipes to help make the dish creamy and delicious. The possibilities are endless!
If you are a mayo hater, I say give this basic Whole30 mayo a try. If you hate it, I will take full blame and we will never speak of mayo again.
Down below is a quick video of how I make my basic Whole30 mayo using an immersion blender. How to make it in a food processor is in the recipe notes.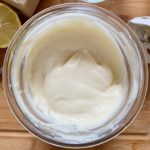 Basic Whole30 Mayo
A quick and easy homemade that is Whole30 compliant and Paleo friendly.
Instructions
Place egg, extra light olive oil, lemon juice, and Dijon mustard into a wide mouth jar.

Place the immersion blender on top of the yolk and start blending.

Once the egg and oil start to emulsify, move the immersion blender up and down making sure all of the oil is well combined.

Once mayo is created, taste to see how much salt you need and/or want. Start with 1/2 tsp and go from there. Add salt to mayo and blender until mixed it.

Store in an airtight container. Mayo will last up until the expired date of the egg.
Recipe Notes
Food process method: add everything but the salt and 1 cup of the extra light olive oil to the food processor. Start bending the egg and very slowly start to pour in the rest of the extra light olive oil. Once the mayo is created, stir in kosher salt.