Who doesn't want to know how to get perfect bacon every time they make?! The secret is to make them in the oven, but the key is to make sure you're putting the bacon in a cold oven and then turning it on.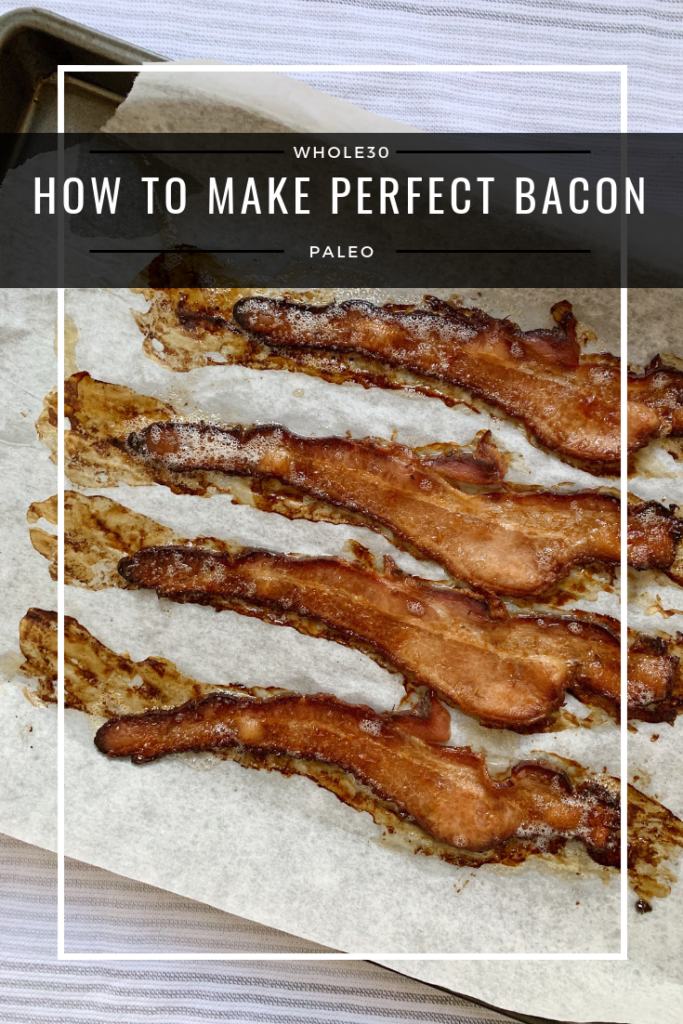 I forget where I first learned this method, but it is absolutely genius! The bacon does not curl up, and you have complete control on how crispy you want it. I usually like my bacon cooked to where it's crispy but still has some flexibility to it. I use to love extra crispy bacon, but I outgrew that.
If you're doing the Whole30, there are TONS of compliant bacon available now. So much different than when I did my first round and there were only two compliant bacon brands available –one of which you had to order online. So I consider bacon availability a god send.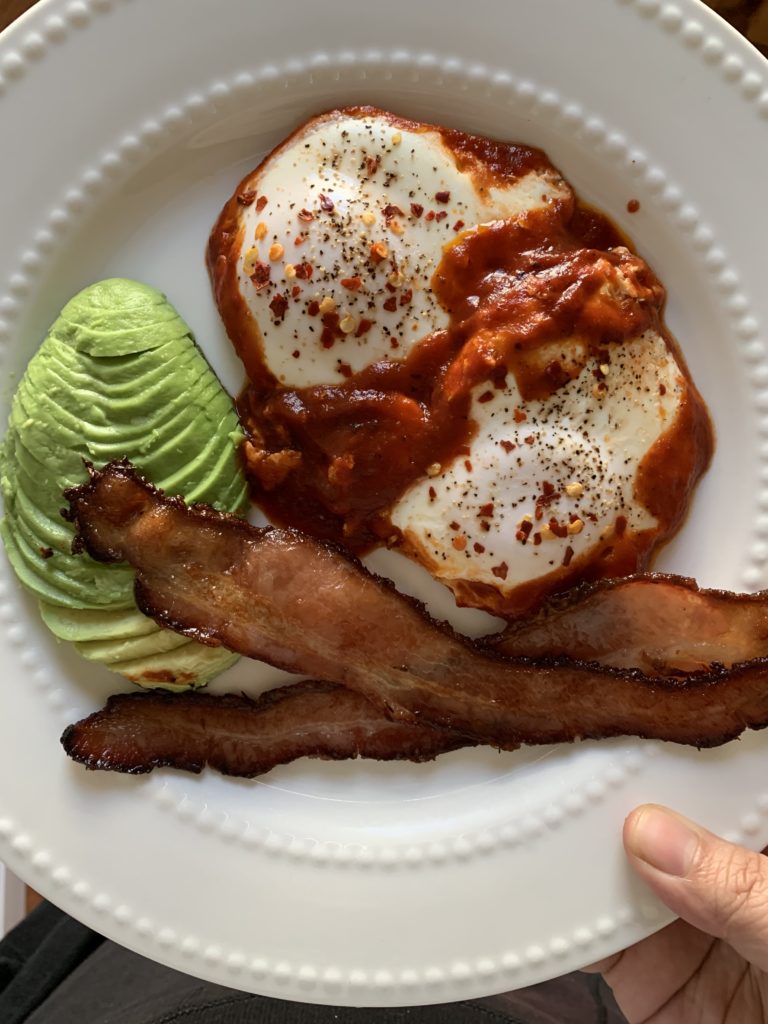 One of my favorite Whole30 approved bacon company is Naked Bacon. They have different flavored bacon, and let me tell you about the jalapeno bacon! It is my absolute favorite. I love making it in the oven and then saving the fat to either cook my eggs or potatoes in. Complete game changer.
It adds so much flavor to anything you cook it, and of course I love that it has a little kick to it. If you're interested in trying Naked Bacon, use my code ADASHOFDOLLY life to save 10% off your order.
I hope you find this method of how to get perfect every time helps! Happy bacon baking!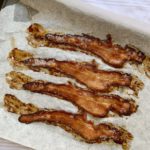 How to Get Perfect Bacon (Whole30, Paleo)
This oven baked method to make bacon is the best way to make it!
Instructions
Line baking sheet with parchment paper.

Lay bacon slices on baking in a single layer.

Put baking sheet into a cold oven.

Turn oven on to 400F.

When oven reaches 400F, set timer for 12-14 minutes depending on how crispy you want your bacon and how hot your oven gets.
This post is not sponsored but does contain affiliate links. Purchasing items from my links does not cost you anything extra, but I do make a small commission which in turns helps me with running my blog. Thank you for your support!