This Authentic Pad Thai is probably Thailand's most iconic dish. It is a wildly popular street food dish in Thailand and is the most popular dish on the menu at many Thai restaurants in the states. With a few easy steps and sourcing of authentic ingredients, you will have a delicious Pad Thai in less than 30 minutes!
I once dated a boy who didn't like my Pad Thai because the sauce wasn't red or creamy like the ones he had. I was offended and shocked. Needless to say it didn't work out with said boy and I quickly learned that Pad Thai served in most places here in the states aren't authentic at all.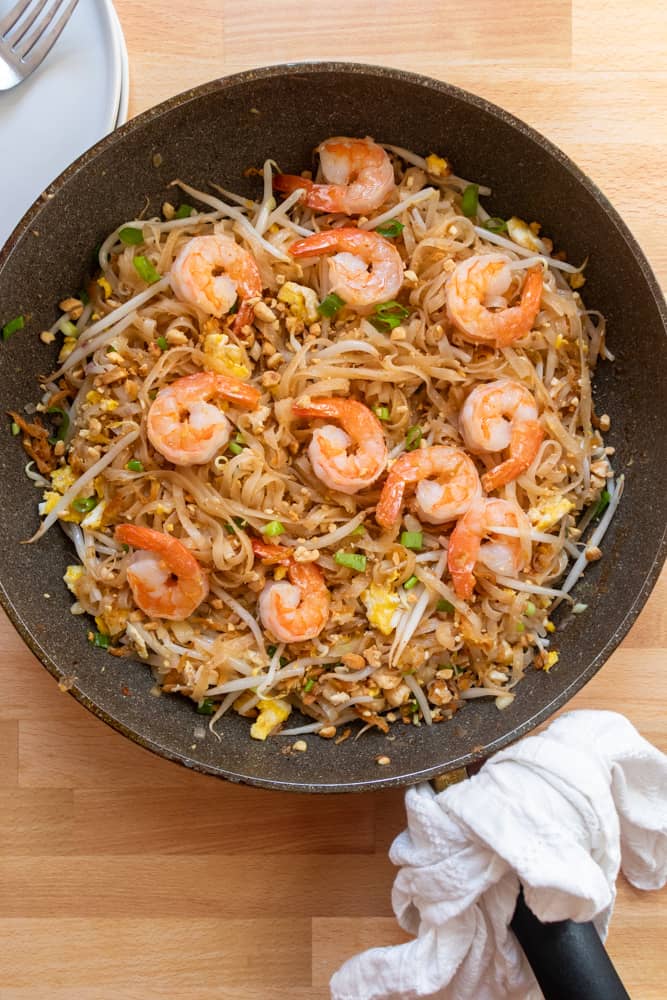 If you order Pad Thai from a restaurant and the noodles leave a red/orange oil behind when you finish eating it, you didn't eat authentic Pad Thai. Sorry to break it to you.
Some restaurants will use ketchup as an ingredient to sweeten the dish up. My ancestors did not perfect this dish in order for it to be westernized by ketchup. Find yourself a new Thai restaurant that will serve you actual authentic pad thai.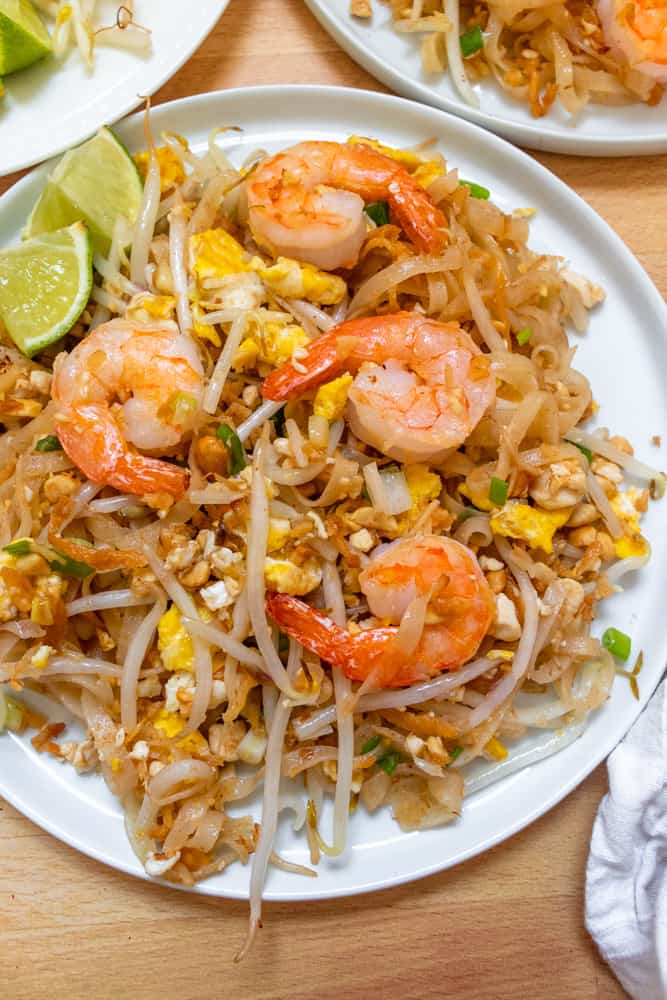 Another thing I would like to address is how people claim to have THE best pad thai recipe but then use nut butter in their recipe. First off, nut butter does NOT, and I repeat, does not belong anywhere near pad thai. Only nuts you're using is crushed peanuts as a garnish. Other than that, keep peanut butter, almond butter, and whatever else nut butter outta Pad Thai.
Pad Thai sauce only contains four ingredients. Yes, that is it. Four beautiful ingredients that work to give you a sweet, sour, and savory sauce that is the taste of Thailand as my dad likes to say.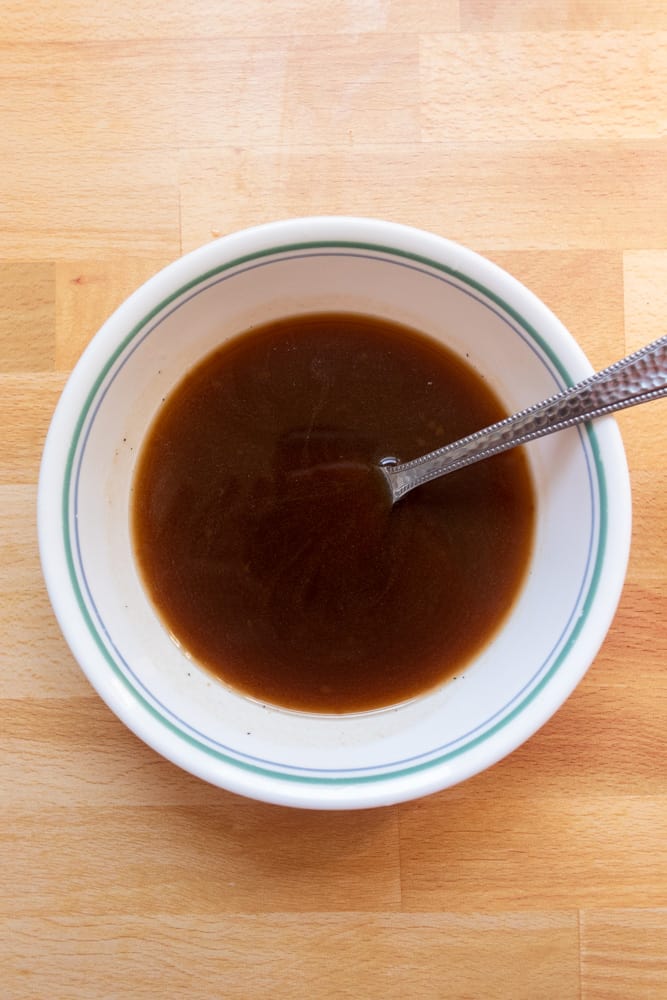 Some of the ingredients used here might be new to some of you, but if you are serious about Asian cooking, particularly Southeast Asian cooking, you'll want to stock up on these pantry staples. One of my favorite online stores to get Asian ingredients is 3 Aunties Thai Market.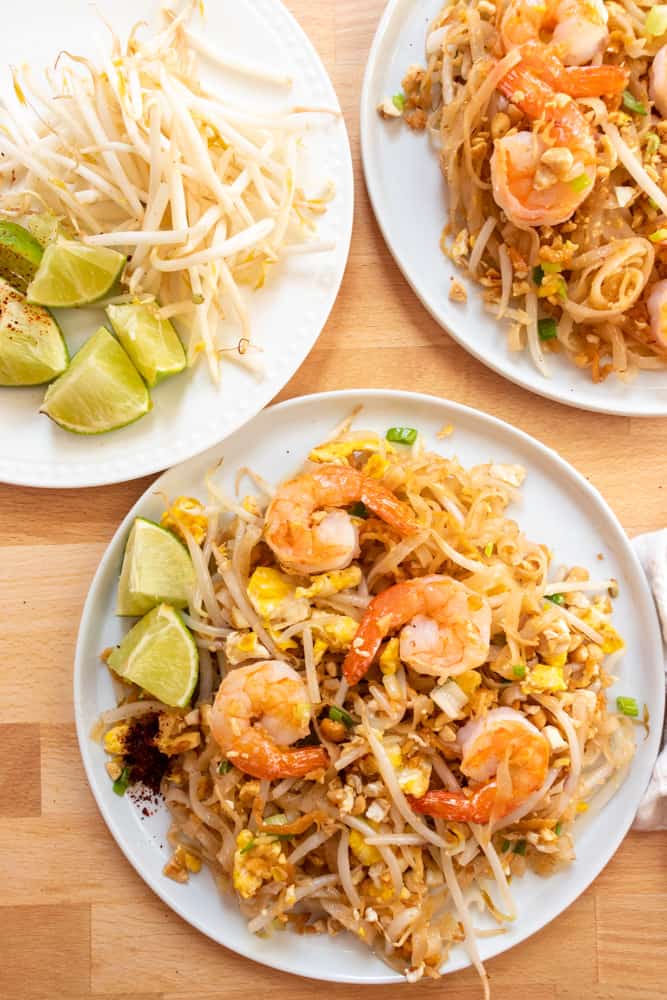 I'm going to breakdown some of these ingredients for you so I make sure you get the best possible results for your Authentic Pad Thai.
Rice noodles: I like getting pad thai rice noodles from the refrigerated section of my Asian market. Most of you will probably find the dry ones and those work perfectly as well. Just follow the directions on the package. You also want to get ones that are on the thicker side.
Palm sugar: you will most likely find hard palm sugar shaped like a hockey puck here in the states. You'll need an extremely sharp knife to carefully shave the palm sugar into a powder form. Can't find palm sugar? Coconut sugar and light brown sugar are great replacements.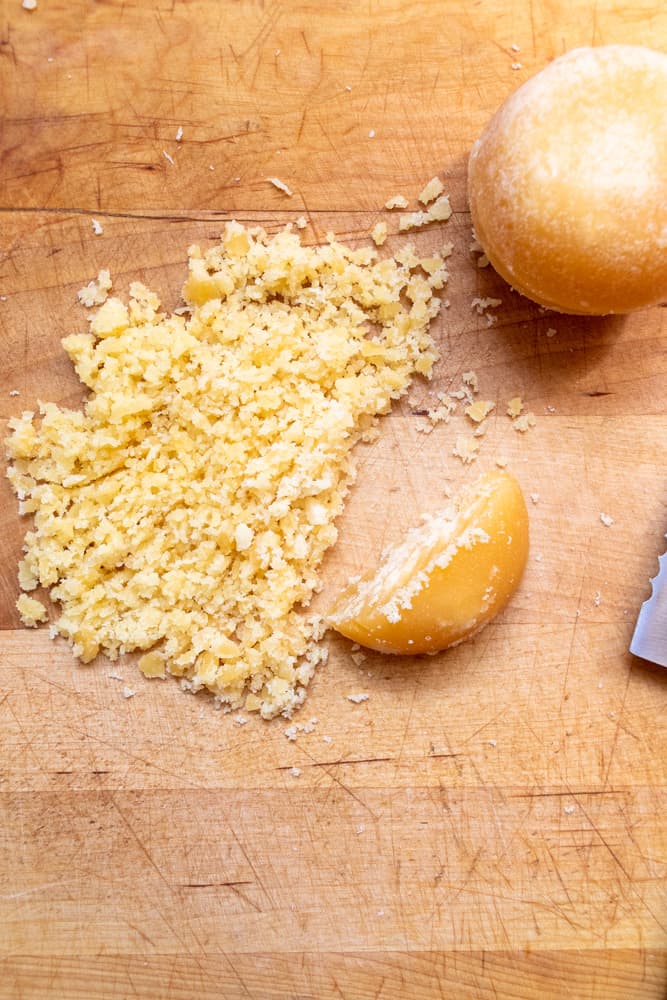 Tamarind Concentrate: you want to find tamarind concentrate that has water in the ingredients list. These are usually the Thai or Vietnamese brands. The Indian brands and other brands that are pastes are way too concentrated for this recipe. Figuring out the ratio and adding water and etc isn't worth it.
Dried Shrimp: don't skip this ingredient unless you're allergic. If that's the case, just use a little more fish sauce in your pad thai. Dried shrimp packs a lot of punch and brings so much umami to this dish. You can chop it up but I personally like blitzing it in a food process to get a fine powder.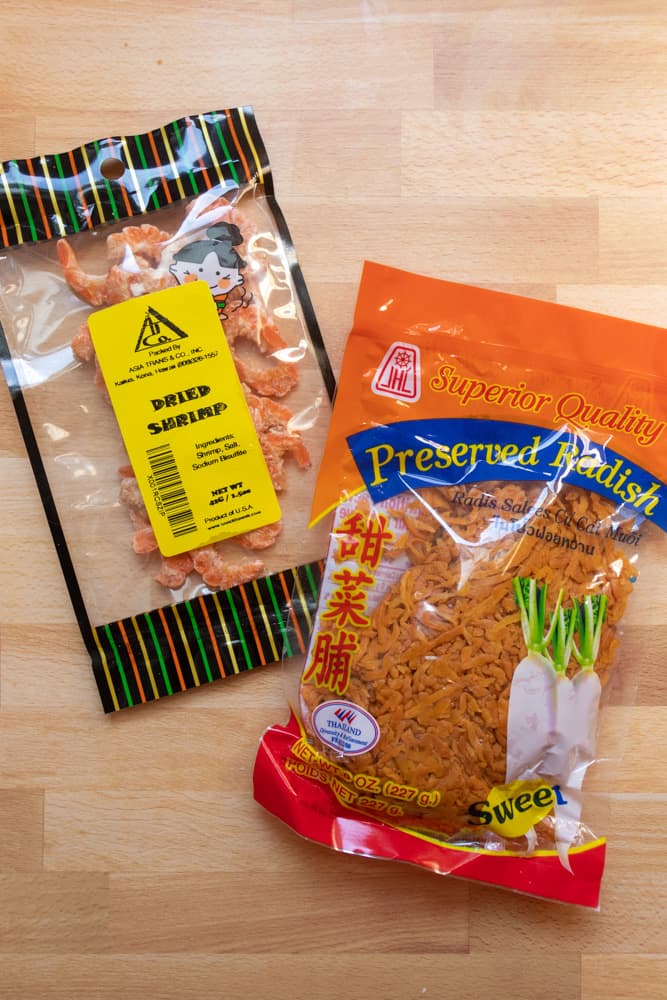 Sweet Preserved Daikon Radish: this is another ingredient worth looking for. It makes ALL of the difference when it comes authentic pad thai. Be sure you get SWEET preserved daikon radish. There's a salted version and you will notice if you use that by accident. If you can't find the Thai version of sweet preserved daikon radish, there's a Japanese version that works just as well! If you really can't find this ingredient add a little more sugar to your sauce.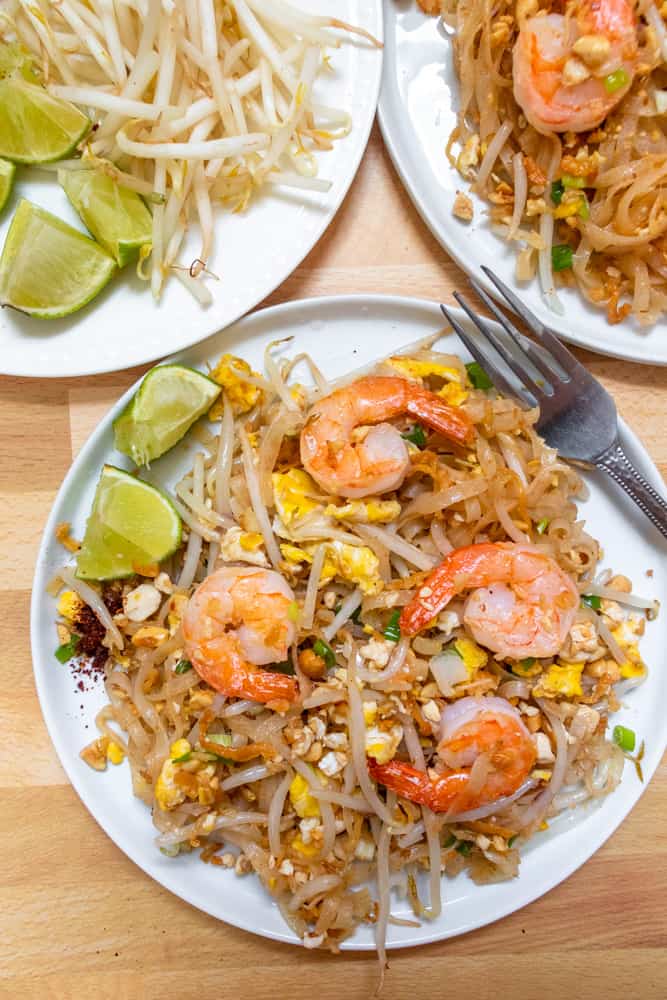 The Pad Thai sauce in this recipe is good for two uses. You can actually double the recipe and save the sauce for later. It will last for a really long time.
If you're going to double this recipe be sure to cook it in two batches. You don't want to overcrowd your skillet or wok with too much noodles. You will run the risk of steaming the noodles and they will get really mushy.
Also, please don't skip on the limes. The lime juice helps cut the heaviness of the dish and brings freshness to it. I also love serving mine with chili pepper flakes.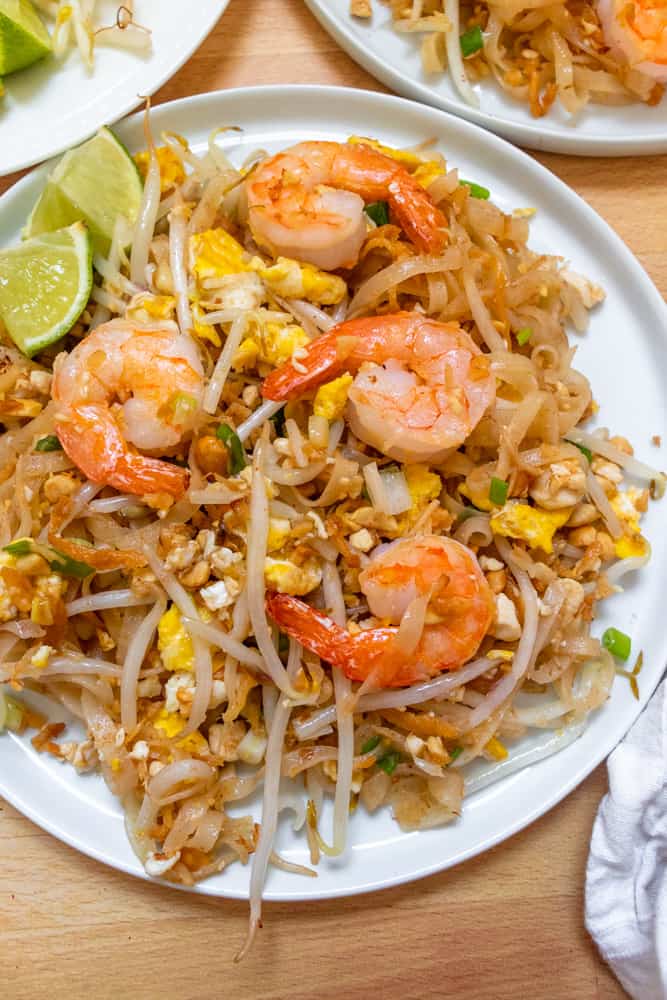 Now go out there and make yourself some authentic Pad Thai. Remember nut butter doesn't belong anywhere this dish. Be sure to tag me on Instagram so I can see!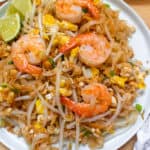 Authentic Pad Thai (Gluten Free)
Ingredients
Pad Thai
8

oz

Pad Thai rice noodles

1

chicken breast

thinly sliced

1

tsp

fish sauce

10-12

large shrimp

peeled and deveined

3-4

tbsp

avocado oil

or any cooking oil

4

garlic cloves

roughly chopped

¼

cup

roughly chopped shallots

2

tbsp

dried shrimp

finely chopped or blitzed in a food processor

1

cup

extra firm tofu

chopped or broken up

3

tbsp

Pad Thai sauce

2

large

eggs

1

cup

bean sprouts

2

green onions

finely sliced

¼

cup

crushed roasted peanuts

or cashew nuts (more for garnishing)

lime wedges

chili flakes
Instructions
Pad Thai Sauce
Add all ingredients to a sauce pan over medium heat.

Whisk sauce until sugar has dissolved. You don't need to bring it to a boil. It just needs to be heated through so the sugar can dissolve.

Once sugar has dissolved, remove from heat, and place in a glass container until ready to use.

You won't be using all of this sauce. Once you've used what you need you can store it in the refrigerator. It will last for a really long time. You can also double the recipe so you always have Pad Thai sauce on hand!
Pad Thai
Prepare noodles according to package. I prefer getting noodles in the refrigerated section because all you have to do is soak it in water for about 10-12 minutes.

Meanwhile, thinly slice chicken breast and season with fish sauce. Peel and devein shrimp. I like to keep the tails on.

Preheat a skillet or wok over medium heat with about 1 tablespoon of avocado oil.

Once heated add in the chicken breast and cook for 3-4 minutes or until cooked through. Remove and add the shrimp to the skillet. Cook on each side for 1-2 minutes. Remove from skillet and set aside.

Add more oil to the skillet then add the garlic, shallots, chopped dried shrimp, sweet preserved daikon radish, and extra firm tofu.

Stir fry for a few minutes or until garlic starts to get golden brown and shallots are translucent.

Next turn up the heat, add the noodles, the Pad Thai Sauce, and toss until everything is cooked.

Keep tossing until sauce is absorbed. If noodles are looking a little too dry you can add about 2-3 tablespoons of water to help it loosen up.

When noodles are done scoot everything to one side of the skillet.

Add more oil to the skillet and then crack the two eggs into the skillet.

Scramble until everything is mixed then place the noodles on top of the eggs.

Let it sit for a minute or two and then toss everything together until well combined.

Turn off the heat, toss in the bean sprouts, green onions, and crushed roasted peanuts.

Serve immediately with lime wedges and chili flakes.
---
SIMILAR RECIPES:
Pad Thai (Paleo version)
Thai Drunken Noodles (Paleo)
Thai Beef Noodle Soup (Paleo)
---