Spring rolls, summer rolls, fresh Vietnamese spring rolls, goi cuon –whatever you call them, know that they are delicious and probably one of the easiest things to make. Spring rolls are more of an ingredient kind of meal, and there isn't necessarily a recipe. It's combining different elements to make a delicious roll that can be dipped either in a fish sauce based sauce or a peanut based sauce.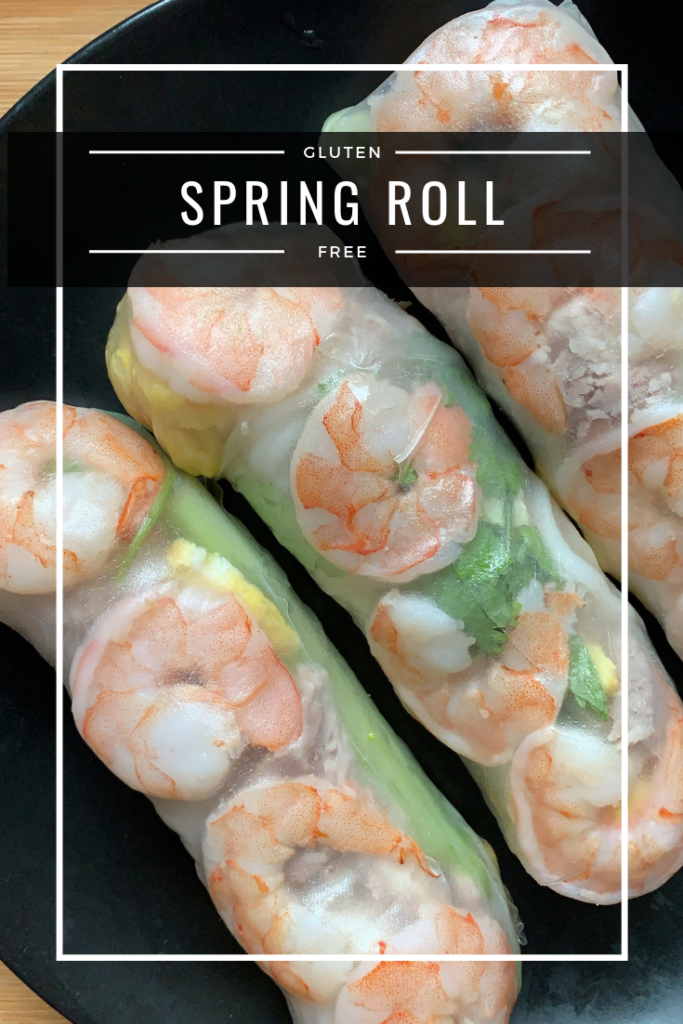 Spring rolls originated from Vietnam and since then people have made their own variation of it. I always say, as long as you have vermicelli rice noodles, shrimp, and pork belly wrapped in rice paper, you have a spring roll! This particular recipe is the one I grew up eating. My mom added her own twist to it to ensure my brother would eat it, and it's been a family recipe ever since!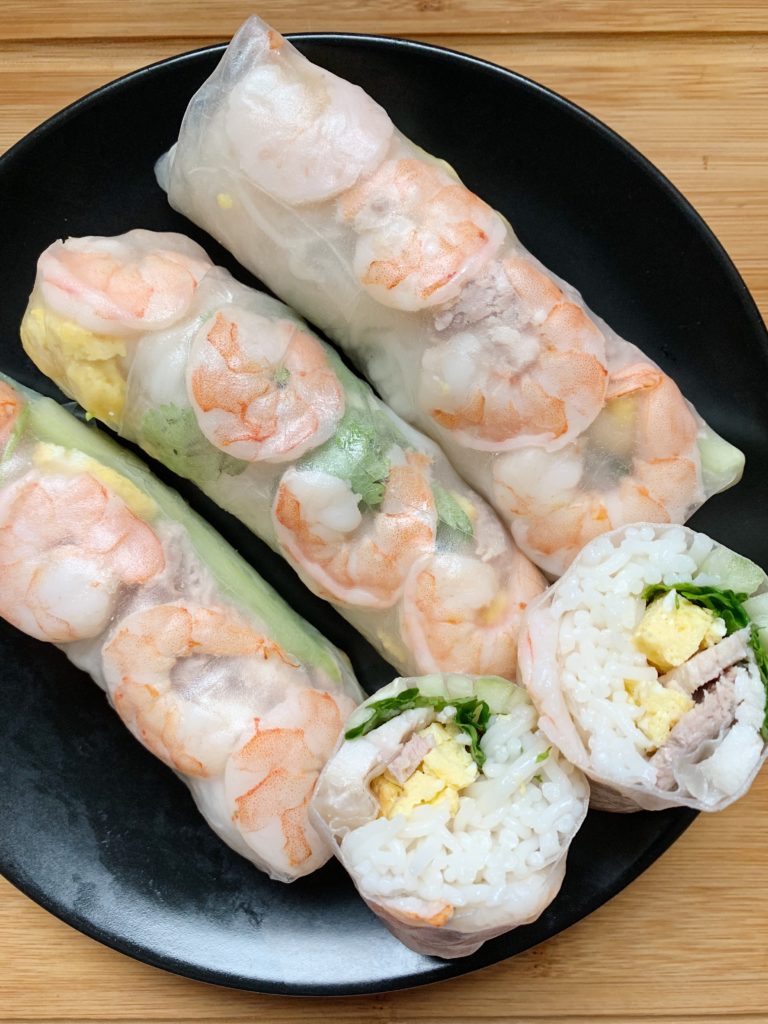 Another great thing about this recipe is that you can literally customize it to your liking. I recently had a spring roll dinner party with people who follow all types of diets. I laid the usual suspects found in spring rolls, but also added vegetarian and vegan options.
You can also make this Whole30/Paleo friendly by using lettuce or collard greens as the wraps and replacing the vermicelli rice noodles with spiralized zucchini instead. The sauce I'm sharing can also be made Whole30 compliant as well!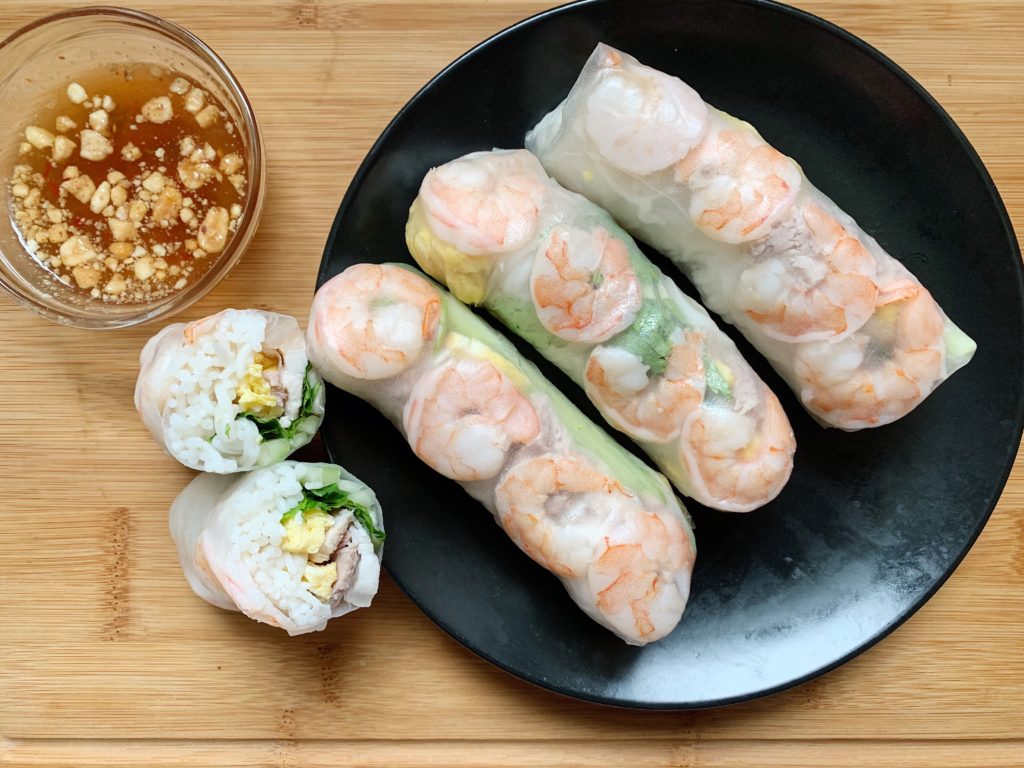 There are typically two types of sauces served with spring rolls: nuoc mam cham (fish sauce based) or a peanut butter based sauce. I prefer the fish sauce based one because it's light and fresh versus the peanut sauce that makes it a heavier meal. And of course that fish sauce based dip is a combination of flavors. It's sweet, sour, and a bit spicy.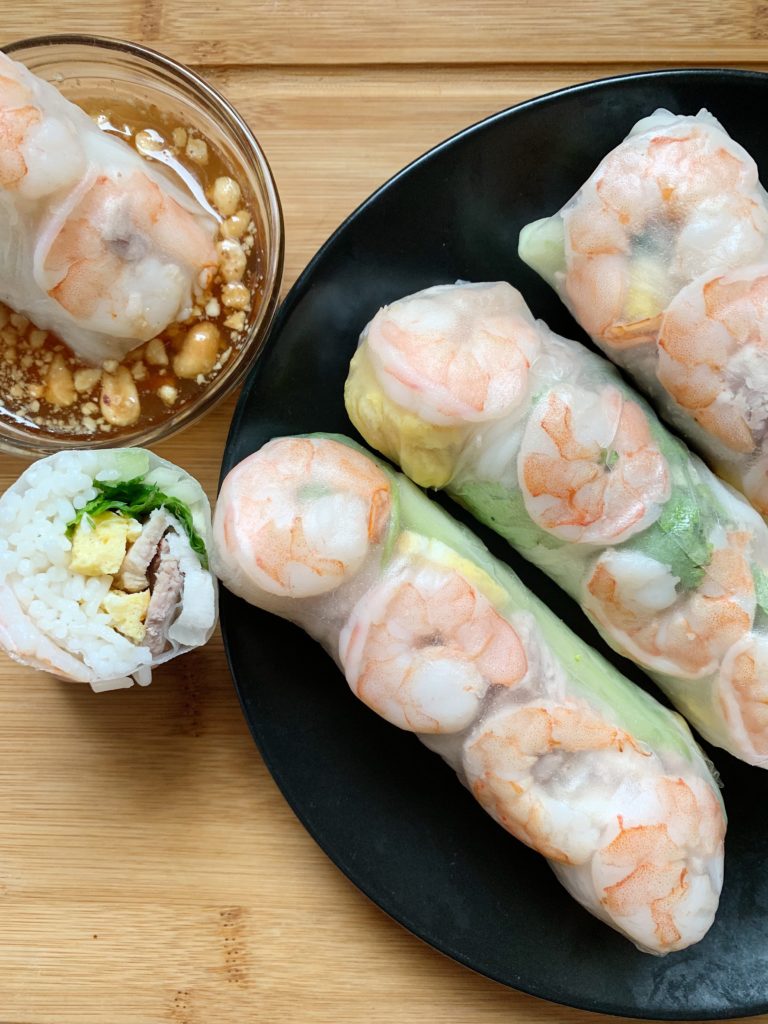 A few things about this recipe:
This recipe feeds a lot. I really didn't know how to cut the recipe back. LOL so please note you'll have lots of leftovers if you're not feeding a small army. I love to use the leftover protein and whatnot for a salad. The dip makes a great dressing!
You can find all of the ingredients at your local Asian market and if your grocery store has an Asian section, you'll find a lot of the ingredients there as well. If not, I will link everything I used down below.
If you can't find pork belly, you can always use ground pork. Still just as delicious and it was what my mom used when my brother and I were younger because we were super picky.
They way I wrap my spring rolls is for presentation purposes only. You don't have to layer the ingredients the way I do. Just get the wrapping technique down and that's all that matters.
The sauce I share can also be customized. Ya'll know me, and know that I love mine on the sour and spicier side.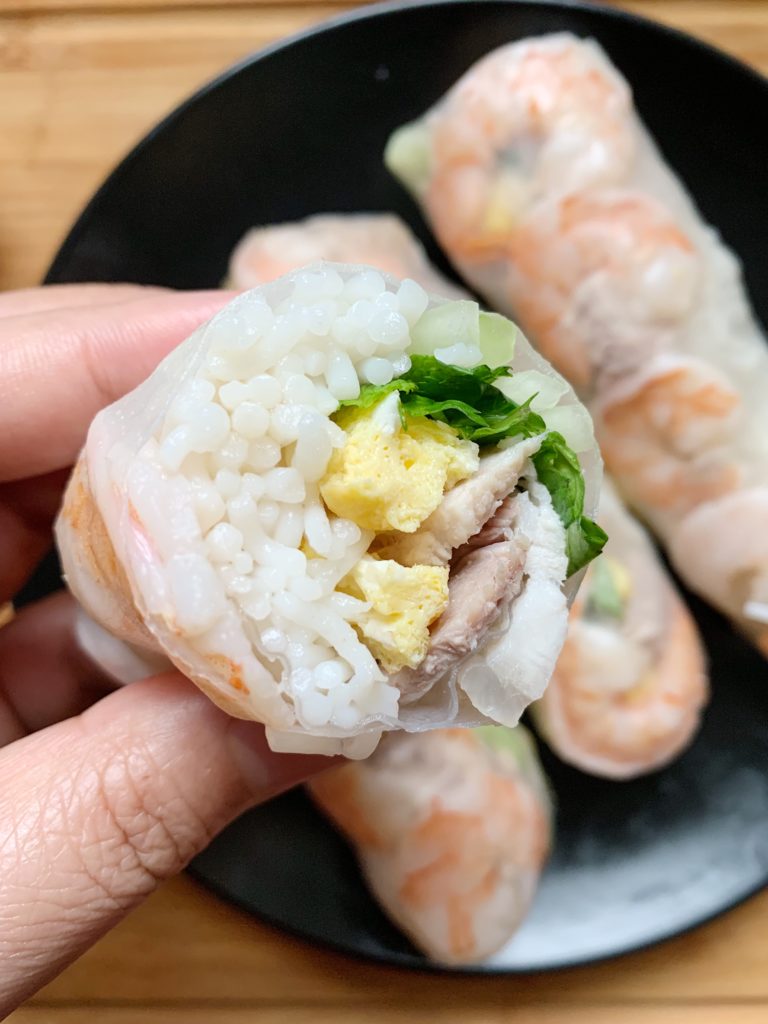 Products Used:
Three Ladies Brand Rice Paper (best one in the market)
Vermicelli Rice Noodles
Fish Sauce
Spring Rolls (Gluten Free)
Cook Time
1
hour
30
minutes
Total Time
1
hour
55
minutes
Ingredients
Instructions
Pork Belly
In a large pot, add in the pork belly, kaffir lime leaf, ginger, and lemongrass. Fill it up with enough water to cover the pork belly.

Bring the pot to a boil, and then lower down the heat. Simmer for about 1 hour and 30 minutes or until pork belly becomes nice and tender.

Once cooked, let the pork belly completely cool down and come to room temperature.

Once cooled, thinly slice the pork belly. Slice as thinly as possible. Set aside until ready to use.
Fried Eggs
Crack four eggs into a bowl, add in the fish sauce, and black pepper. Mix until well combined.

Preheat a large skillet over medium heat with avocado oil.

Add the eggs and swirl it around so it is covering the entire skillet.

Using a spatula, gently push the edges of the egg to the center and tilt the pan so the uncooked egg fills up the space. Do this until the egg almost cooked through.

Flip the eggs and finish cooking.

Once cooled, slice the fried egg into thin slices. Set aside until ready to use.
Nuoc Mam Cham (Fish sauce dipping sauce)
Place all ingredients but lime juice into a small sauce pan. Bring to a gentle boil stirring occasionally. Heat through until sugar has dissolved.

Remove from heat, add in the lime juice, stir. Taste the sauce and adjust it to your preference. You can make it spicier, more sour or sweeter. Once adjusted, put it in an airtight container until ready to use.

Add crushed roasted peanuts right before serving.
Spring Rolls
Take one of the rice paper, dip it in room temperature water for a few seconds. Don't let it sit in the water or it will get too soggy and mushy. Lay it flat on your working surface.

Let it sit for a few seconds so the rice paper can soften.

Once soften, start adding the ingredients onto the rice paper.

Here's how I layer mine for presentation purposes, but you don't need to do it this way: a small bunch of vermicelli rice noodles then mint leaves, cilantro, fried egg slices, and then sliced pork belly on top of the noodles. Then add the julienne cucumbers above the noodles, and then the shrimp pink side down above the cucumbers.

Pick up the rice paper edge closest to you, fold it over everything, and then roll it once. Make sure to keep everything tight and tucked.

Once everything is tucked in, fold in the sides, and start rolling the spring roll tightly.

You can continue on until all the ingredients run out. Then serve with nuoc nam cham!
Recipe Notes
You can add more herbs and vegetables to your spring roll if you want.
This can be made vegetarian by using tofu or more veggies in the roll.
If you want this to be Whole30 or Paleo, replace the rice paper with lettuce or collard greens and the rice noodles with zucchini noodles.
---

SIMILAR RECIPES:
Pork Belly & Shrimp Stir Fry
Pad Thai
Thai Pork Omelette