These sausage egg cups are one of those recipes where you completely customize and make it your own. I always tell you all to use my recipes as guide and to make it your own by adding your twist or flavor preference to them. This one is no different!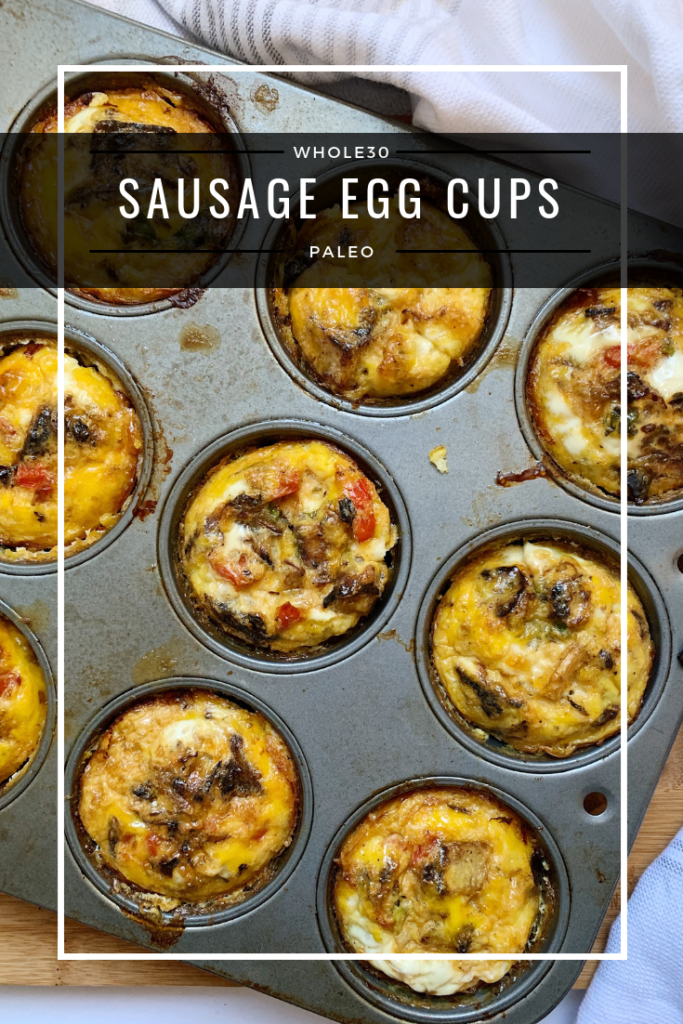 At the end of the week, I love making these sausage egg cups or a frittata using my leftovers from my meal prep or any scraps I have left from recipe testing during the week. The base of the sausage egg cups is a breakfast sausage blend and then eggs, but other than that, literally add in whatever you want! I will share with you one of my favorite combinations for some inspiration.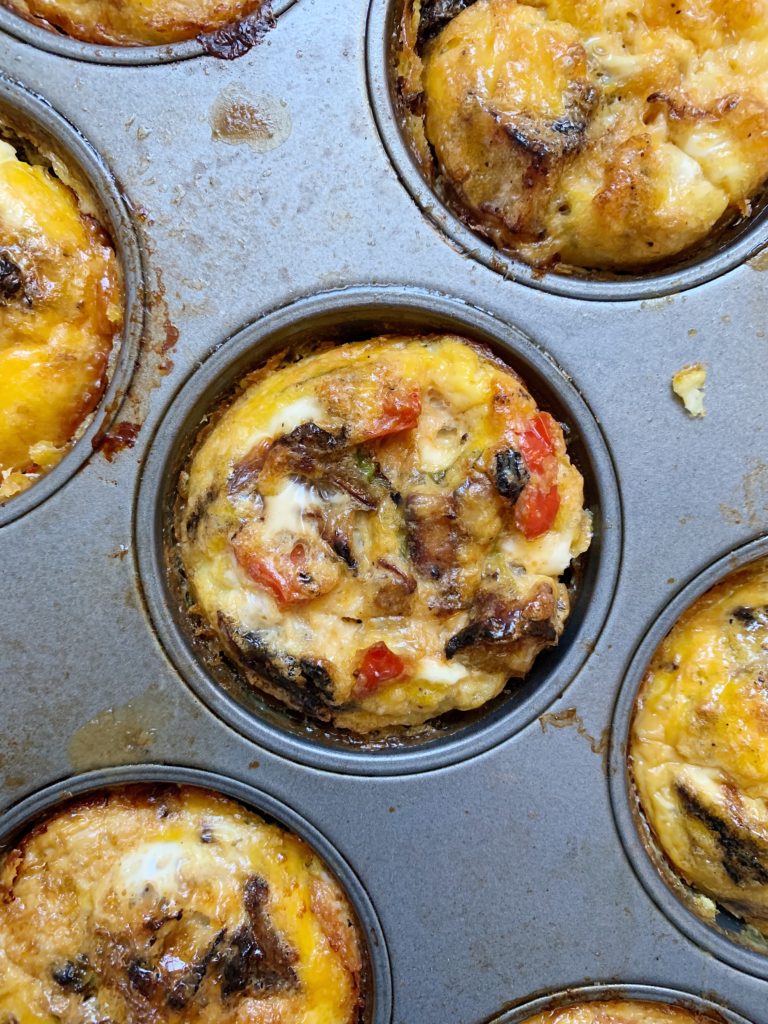 A few key things:
Make sure you grease the sides of your muffin tin. I learned that the hard when I first made the recipe and all of the eggs go stuck to the sides. If you know me, you know I HATE when food gets destroyed. It's irrational, but I find it super upsetting.
The bake time will vary between 25-30 minutes depending on how much egg you use and your oven. The important thing is to make sure the pork is cooked through.
These actually freeze really well. To reheat, you can wrap in a damp paper towel and heat it in your microwave or you can reheat on a skillet or a toaster oven.
I hope this recipe inspires to make your own sausage egg cups! This is perfect for the Whole30 and life after Whole30 or any kind of diet you might be following.
Sausage Egg Cups (Whole30, Paleo)
A quick and easy recipe for meal prep or breakfast on the go.
Ingredients
Sausage Egg Cups
8

eggs

1

large

potato

finely diced and cooked

1/2

large

onion

finely diced and cooked

1/2

large

red bell pepper

finely diced and cooked

1/2

cup

shaved brussels sprouts

cooked

kosher salt

black pepper
Instructions
Sausage
Preheat oven to 375F and grease a 12-count muffin tin with avocado oil or cooking fat of choice. Make sure to grease the sides as well.

In a mixing bowl, add ground pork, adobo seasoning, and red chili pepper flakes. Mix until well combined.

Using a medium size cookie scoop, scoop the pork mixture to create balls, and then put into the muffin tin. You should get 12 balls. If you don't have a cookie scoop, create golf ball size pork balls.

Flatten the pork balls into the muffin tin creating a cup shape. The pork can go up the sides too. Set aside.
Sausage Egg Cups
Beat the 8 eggs with some kosher salt and black pepper. If you're using leftovers, you might not need seasoning.

Combine all of the cooked veggies together, and scoop about 1-2 tsp of it into the pork cups.

Pour the eggs into the muffin tin. You just want enough to cover the filling.

Bake the sausage egg cups for 25-30 minutes or until the eggs have set and the pork is cooked through.

Serve immediately or store in an airtight container once cooled.
This blog post contains affiliate links. I will make a small commission if you purchase products through my affiliate links at no extra cost to you. Thank you for your support!