I love a good roasted chicken, but this lemon garlic roasted chicken is bar far one of my favorites. I personally think everyone should have a go-to whole roasted chicken recipe whether it's for a nice dinner during the week or for meal prep. I typically make it for meal prep because you can do so much with it. I'm honestly surprised I'm not sick of chicken yet, but let's see how I feel after this January Whole30. LOL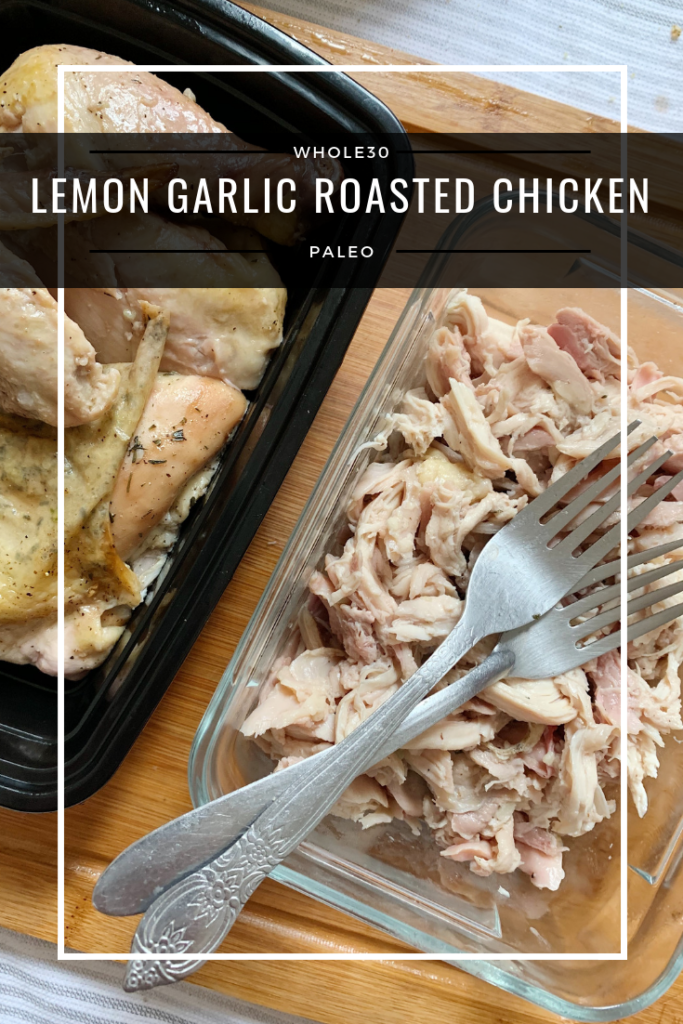 Anyway, this lemon garlic roasted chicken is super simple and easy to make, and of course, you can totally make it your own. Since I use the chicken for meal prep, what the skin looks like does not matter to me because I end up eating it while shredding and prepping the chicken. LOL But if you're doing it for presentation, I'll give you some tips in the recipe down below to ensure you get golden brown chicken.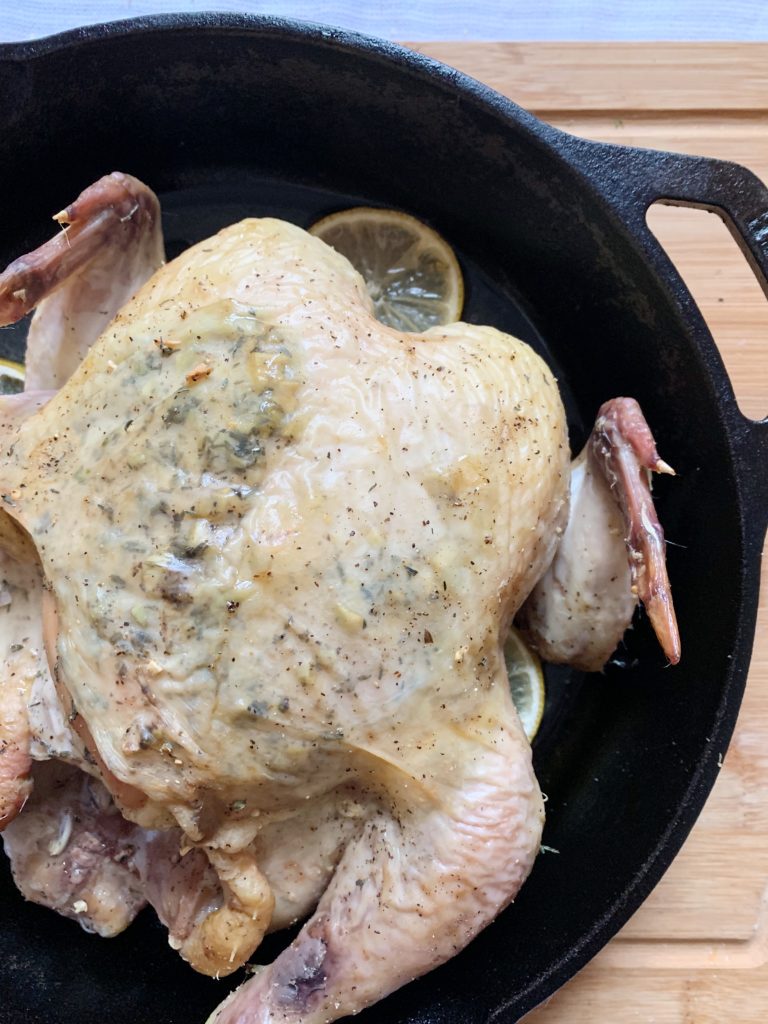 What I also like to do when I roast a whole chicken is only shred half of it, and keep the other half whole. I do this because if I get bored with shredded chicken, I can carve off the breast or thigh from the other half and eat it that way. Sometimes to prevent food boredom, it's not what you but how you eat it.
You can use this lemon garlic roasted chicken for a number of things. You can throw it into soups, on top of salads, or make a chicken salad out of it. The flavor goes well with just about anything so it is super versatile!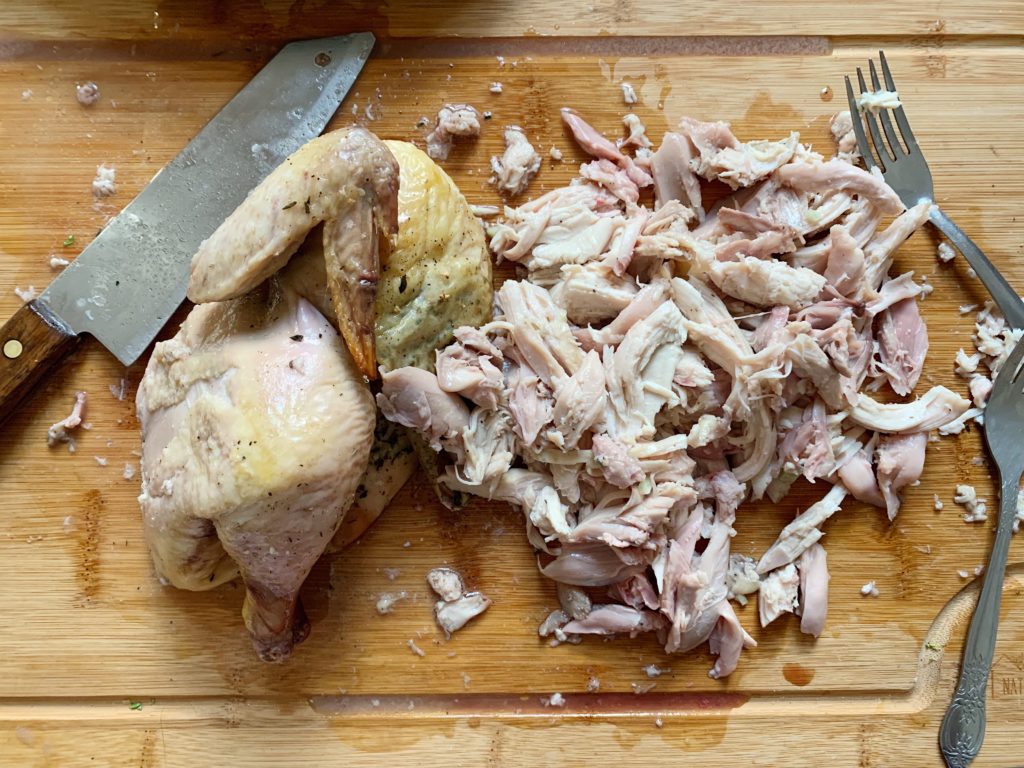 Also, one more thing, be sure to save the bones so you can make bone broth later one. I throw the carcass in a huge ziplock bag with my veggie scraps. Once you have enough, it's the perfect opportunity to make your bone broth!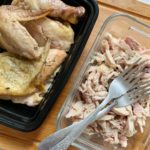 Lemon Garlic Roasted Chicken (Whole30, Paleo)
Ingredients
1

4-5 lbs

whole chicken

2

lemons

zested

6

garlic cloves

minced

2

tbsp

ghee

1

tsp

fresh thyme

removed from stem and finely chopped

1

tsp

fresh rosemary

removed from stem and finely chopped

2

tsp

kosher salt

1

tsp

black pepper
Instructions
Preheat oven to 425F.

In a small bowl, mix the ghee, lemon zest, garlic, thyme, rosemary, kosher salt, and black pepper together. Set aside.

Prep the chicken by patting it dry and removing all the innards. Loosely peel the skin back, put the ghee mixture onto the breasts and thighs, and massage it in. (If you want golden brown skin when roasting, rub some of the ghee onto the skin as well)

Cut the lemons and squeeze one of it over the chicken, lay some on the bottom of your roasting pan, and put some wedges into the chicken as well.

Roast the chicken for 1 hour and 15 minutes or until internal temp reaches 165F at the thickest part. Cooking time varies depending on your oven.

Let the chicken rest for about 10 minutes before carving and/or shredding the chicken.