This Rothy Glass Noodle Stir Fry is a quick and easy dish that comes together in 30 minutes or less. This stir fry is completely customizable and can be made to your liking.
This post is in partnership with 1st MKFOOD.
We all know my love food noodles, but I have a particular infinity for thick, wide, chewy noodles that soak up all the flavors you pair it with!
1st MKFOOD recently sent me their Rothy Glass Noodle to try and I have been loving all the different ways I can use these noodles, but my favorite way to use the Rothy Glass Noodle is in my stir fries!
Now, if you'd rather not have to think about creating a dish, 1st MKFOOD also has Rothy Glass Noodle Red (Dangmyeon bokki). It comes with sauce packet that you mix with the noodles. If you like sweet and spicy dishes, this is perfect for you because it has hints of sweet and spicy notes in the sauce.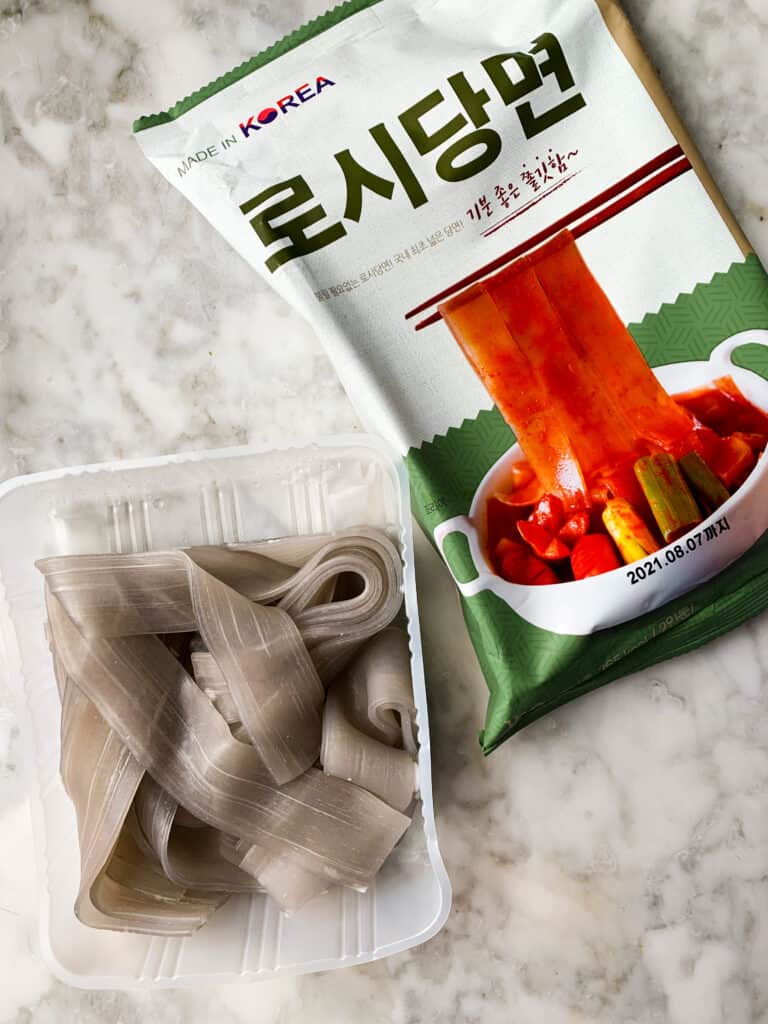 Back to these Rothy Glass Noodle. These noodles are gluten free (made with cassava flour) and produced in Korea. They are wildly popular in Korea and there are so many YouTube videos you can check out here for some recipe inspiration.
What's great is that you can use these noodles in so many dishes like in my Pad See Ew. The noodles don't have to be soaked before using so this will help with cutting down some cooking time.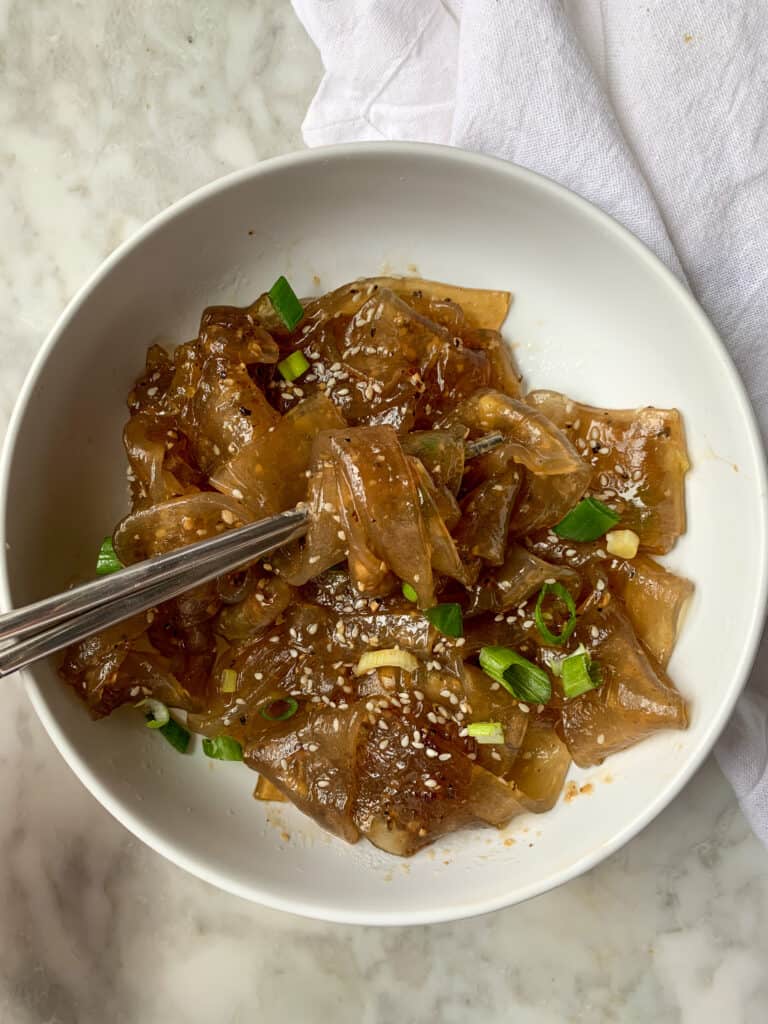 I do want you to keep mind that these noodles are super thick and much chewier than regular rice noodles. I like cutting them in half before I add them to any of my stir fries.
For this Rothy Glass noodle stir fry, you can truly make it your own. Consider this the foundation of your stir fry that you can build upon. You can add any kind of vegetables and protein to your stir fry. You can keep it simple like I did, and serve it as a side dish with your main dish.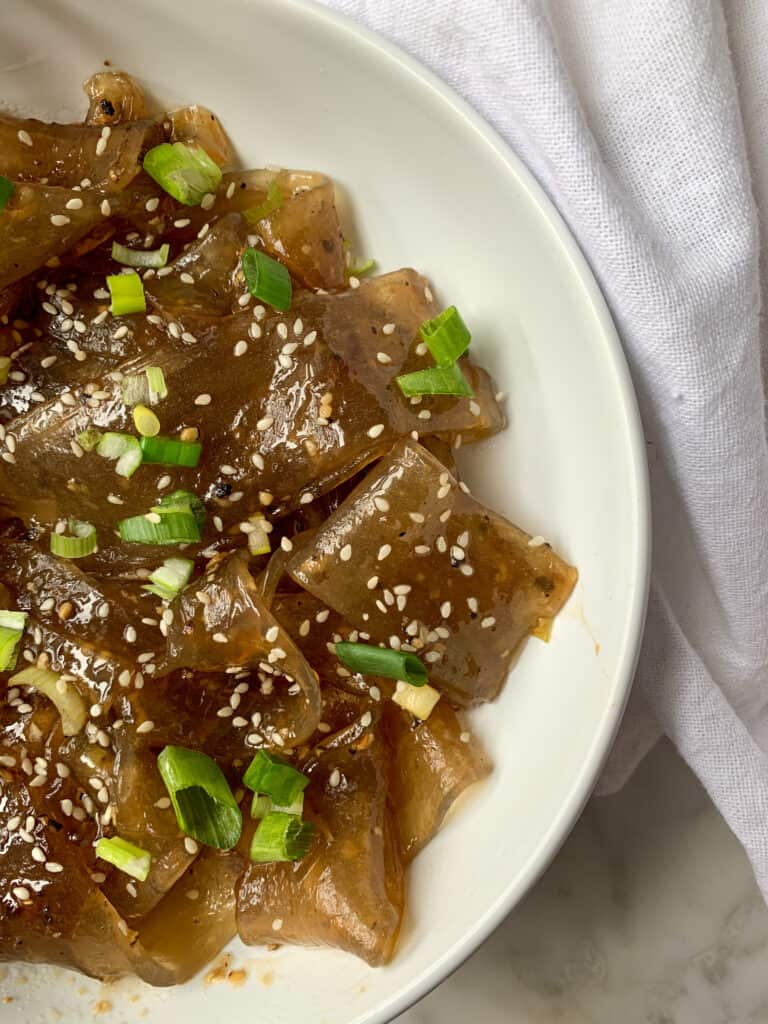 The possibilities are endless and since these noodles are so versatile, you can make any kind of dish you want with them!
Rothy Glass Noodle Stir Fry
Instructions
Cook Rothy Glass Noodle according to package. Cut noodles in half then set aside1.

Preheat skillet over medium high heat with avocado oil and minced garlic.

Saute the garlic until fragrant and then add the Rothy Glass Noodle to the skillet.

Toss the noodles in the garlic oil and then stir in the soy sauce, oyster sauce, sugar and ground white pepper.

Continue to toss the noodles until well coated. Let the noodles sit in the skillet for a couple minutes to get some charred bits.

Garnish with sliced green onions and sesame and serve.
Recipe Notes
I like cutting the noodles in half since they are really thick and chewy.

If adding protein, cook the protein before you start making the stir fry.

If adding veggies, add the veggies before you add the noodles. Cook until veggies soften a bit and then add the noodles.